Scots Pensioner On FBI Most Wanted List
19 August 2018, 11:55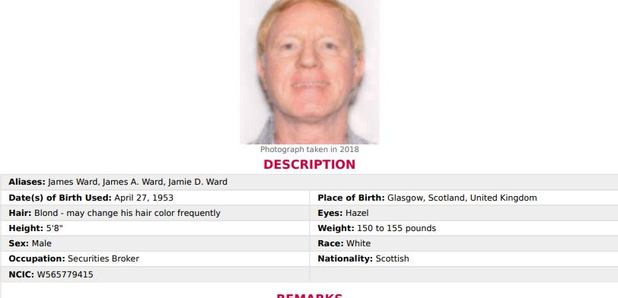 A Scot, accused of running a precious metals fraud scheme in America has been placed on the FBI's "most wanted" list.
James Alexander Ward, who was born in Glasgow, is alleged to have offered investors fraudulant deals involving precious metals such as gold, silver and platinum.
The 65 year old went on the run after being charged in Florida with wire fraud in 2012.
The FBI states on its website: "Ward allegedly operated an entity called Kastle & Hawk, Inc., which solicited investors to buy precious metals such as gold, silver, and platinum on a leveraged basis.
"Instead of investing the approximately $400,000 Ward received from at least 12 investors, Ward allegedly used the money for his own personal use and benefit.
"No precious metals were ever acquired for investors."