Scots Party Leaders In Final Vote Pitch
4 May 2016, 07:55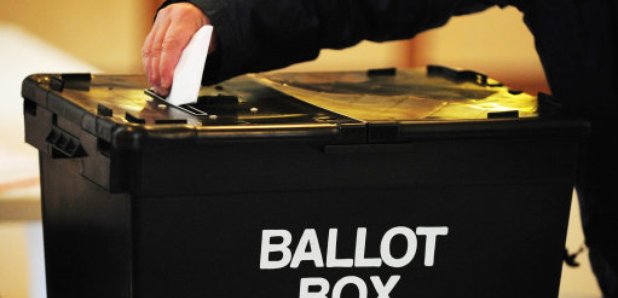 Party leaders will make their final pitch to voters as the Scottish Parliament election campaign draws to a close.
Scots go to the polls on Thursday to elect 129 MSPs, with the results of that determining who will form the next Scottish Government.
Despite polls putting the SNP comfortably ahead of all the other parties, Nicola Sturgeon will use an eve-of-voting-day address to urge Scots to back her.
The SNP leader and First Minister will be campaigning in Glasgow, telling the public they "have the opportunity to ensure the re-election of an SNP Government with an ambitious plan to keep Scotland moving forward'' on Thursday.
Ms Sturgeon's party has pledged to increase spending on the NHS by £500 million more than inflation over the next parliament, and to invest additional money in closing the attainment gap in Scotland.
But the First Minister will stress: "The only way to guarantee that we are able to implement our vision for Scotland is to cast both votes for the SNP when you go to the polls.''
Scottish Labour leader Kezia Dugdale, who is fighting the Conservatives for second place, will highlight her party's plans to use new tax powers coming to Holyrood to bring in more money for public services.
Ms Dugdale, who will be campaigning in Edinburgh, said: "Tomorrow we can vote to stop the cuts. In the next five years we can use the new powers of our parliament to transform our economy. We can invest in education to give our young people the skills they need to compete for the jobs of the future.
"The best future for our country is as a high wage, high skill economy. To get there we need to invest in cutting the gap between the richest and the rest in our classrooms, and we need to stop the cuts to public services.''
Meanwhile Ruth Davidson, who is aiming to make her Scottish Conservatives the main opposition party at Holyrood, will say she would "make sure Scotland gets the better government it deserves''.
With 16 and 17-year-olds voting for the first time in a Scottish election, Ms Davidson will say: "There will be young people voting who were not even born when the Scottish Parliament was created - young people for whom the pre-devolution era is literally unthinkable.''
But she will say the creation of the Scottish Parliament has failed to transform their lives to the extent it might, and add: "The devolution generation deserves better.
"So here's my commitment. As our country's strong opposition we'll make sure Scotland gets the better government is deserves.''
Like Labour, the Liberal Democrats want to increase income tax to raise more money for schools, colleges and nurseries, a policy leader Willie Rennie has dubbed the ``penny for education''.
Mr Rennie, who will also be campaigning in the capital, argued: "This election is about getting Scotland back to being the best again and that is what our penny for education policy will deliver.
"A £500 million investment in education will allow us to extend free early years education, give extra help at school to kids who need it and reverse SNP cuts that have hammered Scotland's colleges.''
He added: "Everywhere I go, people tell me that they are pleased that we are talking about big issues like education that were neglected while the SNP campaigned for independence.
"The last thing Scotland needs is another five years of debate on the constitution.
"This is not a time to be timid. Liberal Democrats are ambitious for Scotland but better does not just happen.
"If people want to see a step change in the way we treat mental ill health, urgent investment to ensure we meet our green targets and a transformational investment in education, they need to vote for it on Thursday and back the Scottish Liberal Democrats.''
With the Scottish Greens hopeful of winning a record number of MSPs, co-convener Patrick Harvie will be rallying activists in Edinburgh, before continuing his campaigning in Glasgow.
He said: "This has been the biggest Green campaign to date and our teams of campaigners throughout Scotland are working hard to win every crucial vote.
"With Labour in decline and the SNP lacking a constructive challenge, it's never been more important to vote Green.
"Our aim is Green representation for every region of Scotland. Voters across the country are telling us they are considering how best to use their two votes.
"By casting a regional vote for the Scottish Greens, people can be sure of bringing new voices into parliament to champion the bold ideas our country needs.''