Scots Most Tech Savvy In The UK
28 September 2017, 07:10 | Updated: 28 September 2017, 07:13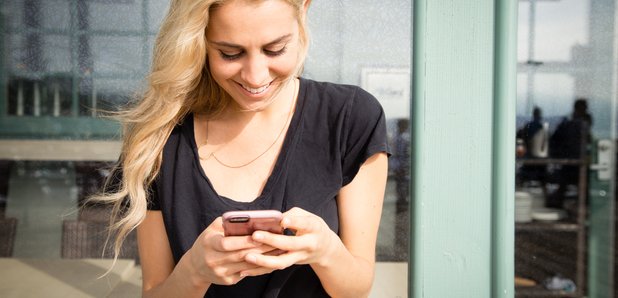 People living in Scotland are the most security-savvy with technology compared with other parts of the UK, according to a study.
Analysis by The Carnegie UK Trust shows Scots are most likely to use a passcode or password on their phone and turn off phone location services.
The findings come as part of a wider piece of from trust's Digital Savvy Citizens report, which surveyed 5,000 people.
Douglas White, head of Advocacy for the charity, said: "Fundamental questions about how we manage our security and privacy online are increasingly pressing.
"If we're to maximise the benefits of the digital world and mitigate its risks then it's vital that we are all safe, effective and confident in how we use technology.
"It is concerning that so many older people still do not take basic measures to protect their privacy such as using a passcode on their phone.
"In contrast the privacy risks for younger people are relatively well known and centre around how they choose to share content on social media."
"The development of digital skills linked to managing our privacy and security needs to be given real priority and become much more embedded across a whole range of public services."
The study shows 76% of Scots use a passcode or password on their phones, compared with 65% in Northern Ireland, 68% in Wales and 70% in England.
A total of 60% of people in Scotland turn off their phone location services - significantly higher than most other parts of the UK, with it falling as low as 47% in Northern Ireland.
Location data is used by commercial companies to track behaviour and provide targeted advertising, but it can also increase risk to personal security and be used by criminals for identity theft.
Half of people in Scotland will use more than one source to check if information is correct, according to the research, which is a higher rate than any other UK nation.
Wales came bottom in that category, with only 38% double-checking facts, while 49% of respondents from England said they did.
The study also shows stark differences between generations, with older people much less likely to add security measures to their mobile phones.
Younger Scots are three times more likely to share photos online and twice as likely to have public social media profiles compared to over 55s.
Only 53% of respondents who were over 55 in Scotland use a passcodes to protect their mobiles - well below the national average.
The research was carried out by Ipsos Mori in summer 2016 amongst a representative sample of 5,000 people.