Scots Gov Budget Passes 1st Stage
2 February 2017, 19:03 | Updated: 2 February 2017, 19:04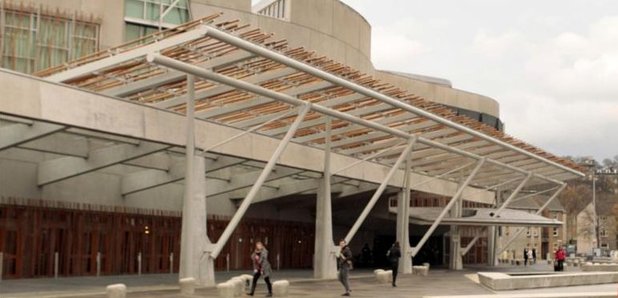 The Budget has been voted through its first stage at Holyrood after the Scottish Government struck a deal with the Greens.
MSPs narrowly backed the tax and spending proposals for 2017/18 by 67 votes to 59.
The minority SNP administration agreed to tweak its income tax plans and allocate an additional £160 million to local government in return for the Greens' backing.
Labour and the Liberal Democrats, who alongside the Greens had called for more radical use of the Scottish Parliament's new income tax powers, were heavily critical of the party's decision to support the Government.
Scottish Labour leader Kezia Dugdale said the move by the Greens was ''astonishing and deeply disappointing'', while Lib Dem leader Willie Rennie said MSPs should ''no longer listen to lectures from Patrick Harvie about austerity and compassion''.
Mr Harvie, the Greens' co-convener, conceded the Government had given away far less on taxation than he had wanted, but he added that his party was the only one to persuade ministers to make any changes to the Budget.
Finance Secretary Derek Mackay said: "At a time of significant challenge in our economy, this is a Budget that will support jobs and lay the foundations for future growth.
"The Budget provides a strong settlement for local government, including additional funding for educational attainment, increased capital resources and increased revenues from council tax.
"It provides real terms protection for front line policing, a real terms increase in total funding to the health service and increases to front line NHS budgets for investment in primary care, community care, social care and mental health.
"By any measure, this Budget delivers for Scotland.''
Mr Mackay told MSPs he had managed to find additional resource funding and more capital funding for local services which would be given to councils.
In addition, he announced there will be no increase in the threshold for the 40p higher rate of income tax in Scotland - with this raising £29 million.
The change means taxpayers in Scotland will pay 40p income tax on earnings over £43,000 after Mr Mackay gave way on plans to raise this threshold in line with inflation to £43,430. The UK Government plans to raise the threshold south of the border to £45,000.
Mr Mackay also announced a further £25 million for police reform, and an extra £35 million for Scottish Enterprise.
Ms Dugdale said: ''To accept anything less than bold use of this Parliament's tax powers is an astonishing and deeply disappointing revelation from the Greens.
''And let's not kid ourselves, this isn't the Greens' responsibility to Parliament shining through, it's the responsibility they have put on themselves to do nothing which might jeopardise the prospect of another divisive independence referendum.''
Mr Rennie's party had also been in talks with the Government over its demands for extra cash, mainly for education and mental health, but had failed to reach a deal.
He said: ''We should no longer listen to lectures from Patrick Harvie about austerity and compassion after today's concessions.''
Mr Harvie said the Greens had delivered ''the biggest Budget compromise in the history of devolution in Scotland''.
He said: ''I am very clear that the Scottish Government has given far less ground than I think they should, far less ground than I think they could on taxation.
''The reality though is £160 million additional (funding) going into the un-ringfenced local government allocation.''
The Conservatives said the Government's deal with the Greens signalled a ''sharp left'' which would leave Scotland as the highest taxed part in the UK.
Addressing Mr Mackay's decision to work with the Greens, the party's finance spokesman Murdo Fraser added: ''What a pity, what a tragedy for Scotland that he chose to throw in his lot with the lentil munching, sandal wearing watermelons on that side of the chamber.''