Scotrail To Hire 100 Train Drivers
17 September 2015, 10:33 | Updated: 30 March 2016, 13:50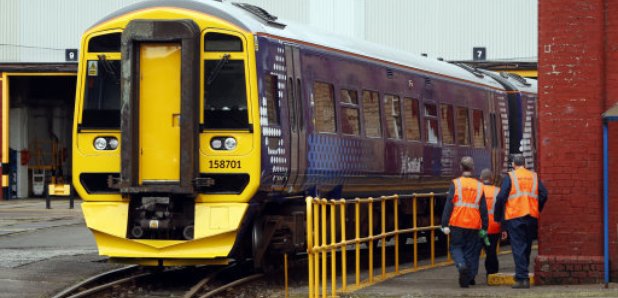 ScotRail is to create up to 100 new train driver jobs as part of a nationwide recruitment drive.
Drivers are needed at locations across Scotland including Aberdeen, Edinburgh, Glasgow, Inverness and Stirling.
The scheme is part of the firm's plans to use larger trains and expand its services and timetables.
Trainee drivers will be paid almost £25,000 during their first year of training, gradually increasing to more than #43,000.
Phil Verster, ScotRail Alliance managing director, said: "We're investing in Scotland's railways by modernising trains, expanding timetables and adding journey options - and recruiting a large group of new drivers is vital to make these improvements possible.
"We are proud to be supporting local communities and the Scottish economy by creating quality jobs that will make a real impact for customers.
"It is an exciting chance for people to embark on an interesting career with great prospects - while also playing an important part in the transformation of Scotland's railway.''
The announcement comes after the Scottish Government initiated new investment in the country's rail lines, including the recently-opened Borders Railway.
Transport minister Derek Mackay said: "The Scottish Government is investing record levels in Scotland's railways with a £5 billion package to upgrade trains, track and services across the country.
"Key investment in infrastructure, such as the recent historic reopening of the Borders Railway and our substantial programme of electrification, are only part of the story.
"The staff who keep our railways running are a key asset and I am delighted to launch this unprecedented nationwide recruitment drive that will create up to 100 new train driver jobs.
"This recruitment campaign will support the delivery of Scottish jobs in the industry and means that we are able to continue to operate a world-class railway in the future.''