Scotrail Strikes Suspended For Talks
3 August 2016, 16:17 | Updated: 3 August 2016, 16:20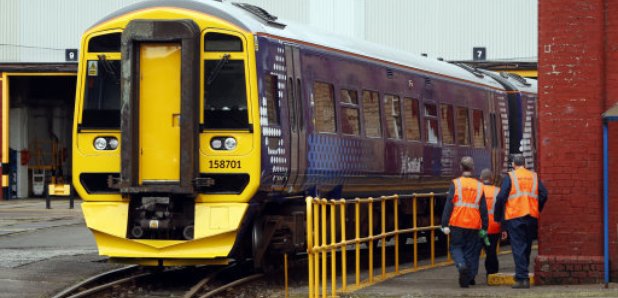 Planned strikes by workers at ScotRail in a long-running row over driver-only trains have been suspended to allow further talks to be held.
Members of the Rail, Maritime and Transport union (RMT) were set to walk out for 48 hours from August 7, then for a further 24 hours on August 11, and over the weekend of August 13 and 14.
The company made a new offer earlier this week, guaranteeing there will be a conductor on every new electrified train.
RMT general secretary Mick Cash said: "The union has made sufficient progress to enable us to suspend the current programme of industrial action on ScotRail to allow for further detailed discussions on the issue of platform train despatch procedures. Our colleagues from Aslef will be involved in those discussions with the company.
"The progress we have been able to make in this dispute is entirely down to the resilience, determination and strength of our ScotRail members who have taken wave after wave of rock-solid action in defence of rail safety.''
Phil Verster, managing director of the ScotRail Alliance, said: "I am really pleased for our customers and our people that the RMT have accepted our request to suspend further industrial action. Doing this allows us to get round the table and finalise an agreement that will hopefully bring this dispute to an end.
"Throughout this process we have always maintained that we would keep a second member of staff on board our trains to look after our customers. That is the way we work here in Scotland and there have never been any plans to change that. The question has been about what that second member of staff actually does.
"We have made a very positive proposal that we will now seek agreement on. If it is agreed, it would mean that conductors could concentrate on delivering an even better service to our customers. It would also mean that our trains will be more punctual and would allow us to deliver faster journeys.
"Hundreds of millions of pounds are being invested in new faster, longer, greener trains and on upgrading and electrifying lines. This will transform the way people travel. If we can get agreement on our proposal, the way in which we serve our customers will also be transformed.''