Scotrail Passenger Satisfaction Down
24 January 2017, 14:13 | Updated: 24 January 2017, 14:14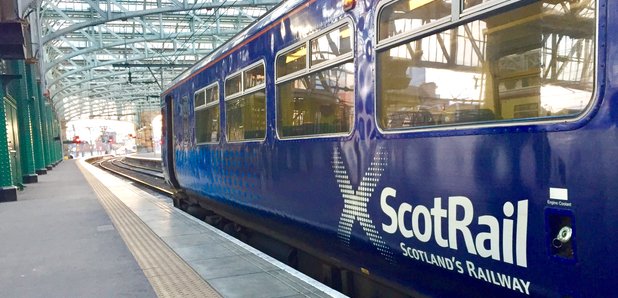 Passenger satisfaction with train operator ScotRail has fallen but remains higher than the UK average, according to a study.
Some 83% of passengers said they were satisfied with their journeys in autumn last year, a survey by watchdog Transport Focus recorded.
The figure is down 4% compared to spring 2016 and down 7% when set against satisfaction levels in autumn 2015.
ScotRail was one of three train operating companies in the UK whose satisfaction levels "significantly declined'' over the year, the National Rail Passenger Survey (NRPS) found.
Nevertheless, ScotRail's levels are higher than the national average, with the overall percentage of passengers satisfied with their journey on Britain's railways standing at 81%.
The company said the figures come amid an unprecedented period of change.
ScotRail Alliance managing director Phil Verster said: "Everyone who works on Scotland's railway will be disappointed by these results - we always want our customer satisfaction to be going up.
"However, they come on the back of a difficult year for our customers.
"Operating a busy and complicated network is challenging at the best of times - and we are doing so during one of the largest investments in modernisation since Scotland's railway was built in Victorian times.
"There is no alternative, though, to doing the work.
"The decision to invest in the railway's future has been put off too many times and it is in the best long-term interests of passengers that we get on and do it.''
Mr Verster recently announced he is standing down as managing director to take up the same role at the East West rail project, a new line linking Oxford and Cambridge.
It follows a turbulent period for the company, which has faced calls to be stripped of its #7 billion 10-year franchise to run Scotland's railways after being ordered to put an improvement plan in place when performance slipped below contracted standards last year.
Figures earlier this month showed ScotRail has since improved the reliability and punctuality of services but is still failing to hit a yearly target.
ScoRail said the NRPS is the first survey to be carried out following the five-month closure of the upper platforms at Glasgow Queen Street Station to allow for a £60 million tunnel upgrade.
A Transport Scotland spokesman said: ``This is clearly a disappointing set of results for ScotRail, especially given the excellent customer feedback received in previous surveys and the high score from their first year.
"It is, however, important to recognise that since this survey was undertaken a performance improvement plan has been introduced which is starting to deliver results for passengers.
"Given that the evidence gathering for this report coincided with a number of high-profile incidents and challenging upgrades to Scotland's rail network, it's perhaps not surprising that customer satisfaction has fallen.''
Transport Focus chief executive Anthony Smith said: ''Scottish passengers and those travelling in peak hours in London and the South East are bearing the brunt of poor performance.``
The main fieldwork for the survey was conducted between September 1 and November 20 last year.