Scotrail Offers Lessons In CPR
16 October 2017, 05:00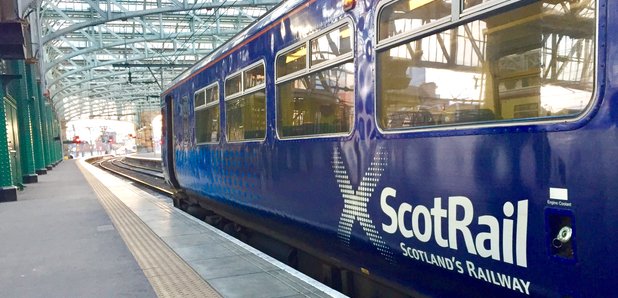 Rail travellers passing through key stations around the country are being given the chance to learn life-saving skills.
The ScotRail Alliance said the lessons in CPR (cardiopulmonary resuscitation) are being held at Aberdeen, Haymarket (Edinburgh), Kilmarnock and Inverness stations on Monday.
The demonstrations are taking place as part of European Restart a Heart Day.
Volunteers working with the charity Save a Life for Scotland will be on-hand to teach heart-starting skills to staff, passengers and station visitors.
Armed with dummies, they plan to teach techniques and answer questions on administering CPR.
David Lister, ScotRail Alliance's director of safety and sustainability, said: "We place huge importance on keeping our customers safe and well and anything we can do to make sure everyone's prepared if there's an emergency on our trains or in a station is vital.
"I encourage as many staff and customers as possible to learn the skills of CPR.
"Sadly, we never know when we may need them and they may help save a life."
The day of action is part of the charity's aim that by 2020 there will be 500,000 people in Scotland trained to administer CPR in the event of someone having a heart attack.
Every year more than 3,000 people were treated for an out-of-hospital cardiac arrest by ambulance crews.
Lisa MacInnes, national programme manager for Save a Life for Scotland, said: "Each year in Scotland, thousands of people of all ages and backgrounds will have an unexpected cardiac arrest.
"Being first on the scene is scary. Calling 999 to get help on the way and stepping up to do compression-only CPR, if asked to over the phone by the ambulance service call taker, is not always easy, but it's the right thing to do.
"Taking a few minutes to learn how to perform CPR and make yourself 'CPR ready' will make all the difference, and can save a life."
The volunteers will be at the stations from 12pm to 3pm.