ScotRail Boss Verster 'Resigns From Post'
20 January 2017, 12:12 | Updated: 20 January 2017, 13:03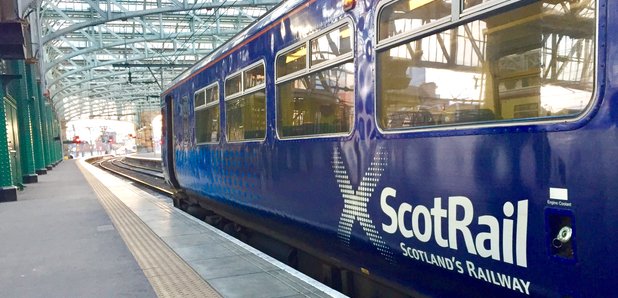 The head of under-fire ScotRail has quit after just 18 months, according to reports.
It is understood Phil Verster has stood down as managing director of the train operator.

His departure follows a turbulent period for the firm, which has faced calls to be stripped of its £7 billion 10-year franchise to run Scotland's railways for poor performance.

The Scottish Government's arm's-length organisation Transport Scotland ordered ScotRail to put in place an improvement plan after performance slipped below contracted standards last year.

Mr Verster appeared before a Holyrood committee on Wednesday and revealed Scottish Government plans to give a week's free train travel to ScotRail yearly and monthly season ticket holders could collapse as it relies on £1.8 million from a fund controlled by his firm which was earmarked for other initiatives.

He gave no hint of his departure and highlighted a 0.5% rise in yearly performance as ''significant'', and said performance should reach the contracted threshold in March.

A formal announcement is expected this afternoon.
The 53-year-old took up the £260,000-a-year post in May 2015, having been Network Rail's managing director for London North East and deputy chief executive officer at Irish Rail.

Announcing his appointment, Dutch contract holder Abellio, which operates rail services through the ScotRail Alliance, said his track record on improvement and safety made him an ''ideal candidate''.

Mr Verster said on taking the post it was a ''very exciting time for the railway in Scotland''.