Scotland Celebrates Arrival Of 2017
1 January 2017, 07:05 | Updated: 1 January 2017, 07:14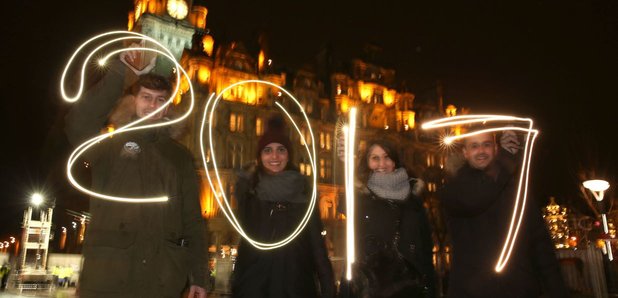 2017's been brought in with events across Scotland.
80 thousand people turned out for Edinburgh's world-famous street party and fireworks.
Nearly 10 tonnes of equipment was used wth more than 25 people from Titanium Fireworks, Unique Events and Historic Scotland working to clear up.
The Edinburgh events are estimated to be worth more than £40m to the Scottish economy.
Police Scotland decided to put armed officers onto the capital's streets after security was reviewed following the Berlin Christmas market attacks.
Chief Superintendent Kenny MacDonald, Divisional Commander for Edinburgh, said: ''Edinburgh has again welcomed the New Year with great flair.
''I would like to thank all our officers and stewards who have worked hard to deliver such a fantastic event.
''We have worked extensively over the last few months with the City of Edinburgh Council, Unique Events and other emergency services in order to plan the Street Party, Torchlight Procession and other festive events.
''I am very pleased to say that the event has passed with no major issues and that there have only been two arrests for minor disorder.''