Scotland braced for more snow
21 January 2018, 08:39 | Updated: 21 January 2018, 08:58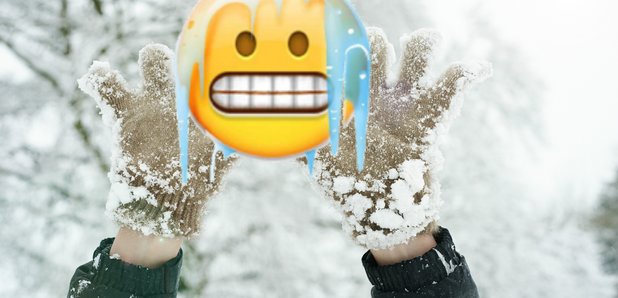 People across the country are braced for more snow as wintry conditions continue to grip the UK.
The Met Office has issued a yellow "be aware" warning of snow and ice which covers much of Scotland, the Midlands and northern England.
The warning, valid from 6am until 6pm, predicts snow on higher routes and says that rain may fall onto frozen surfaces for a time, particularly across Scotland, following a very cold night.
Icy patches are likely on some untreated roads, pavements and cycle paths.
It warns that some roads and railways are likely to be affected by the weather, with longer journey times by road, bus and train services.
In Northern Ireland a yellow warning of ice is in force from 1am until 9am on Sunday, while a yellow warning of rain runs from 4am until 3pm.
Police are warning skiers heading to Scottish resorts not to park on the verges after disruption on Saturday and warned that cars causing obstructions may be seized.
Skiers faced six-mile tailbacks as they flocked to the slopes at Glencoe Mountain Resort to take advantage of the snowy conditions.
Police said there were traffic issues at Glencoe Mountain Resort and Nevis Range ski centres which were both at full capacity on Saturday afternoon.
Drivers abandoned their cars on the roads as they tried to reach the resorts where car parks were full.
Police said high volumes of traffic hampered the efforts of gritters and urged people to turn back.
On Saturday evening police tweeted: "Heading to @glencoemountain & @TheNevisRange tomorrow? Please do NOT park on verges/sides of roads & cause obstructions. Gritters & emergency vehicles require access at ALL times.
"Arrive early and use car parks. Cars causing obstructions may be seized."
Inspector Jen Valentine said: "It is great that so many people are wanting to take advantage of the good weather and skiing available in our area however, public safety on the roads is crucial and has to be our priority."
On Friday, members of the public were urged to stay off the roads in some areas of Scotland, with weather warnings covering much of the country.
Dozens of schools around Scotland were closed while some shut early due to the weather.
On Tuesday night, more than 200 motorists were stranded overnight on the M74 as heavy snow and ice caused treacherous driving conditions.