Ronnie Coulter To Appeal Chhokar Murder Conviction
14 November 2016, 16:19 | Updated: 14 November 2016, 16:21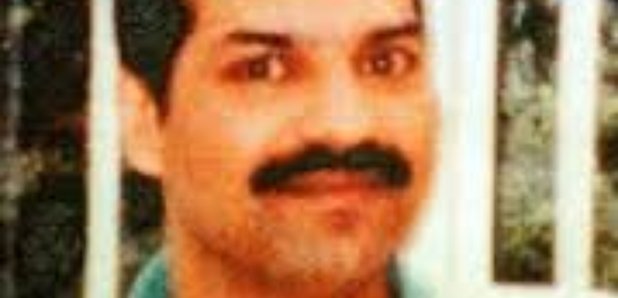 A man jailed for life for the ''despicable and cowardly'' murder of waiter Surjit Singh Chhokar after evading justice for nearly two decades is to appeal against his conviction.
Ronnie Coulter, 48, was last month ordered to spend a minimum of 19 years and eight months behind bars for stabbing the 32-year-old in Wishaw, North Lanarkshire, in 1998.
He had earlier been convicted by a jury in a retrial at the High Court in Glasgow - only the second ''double jeopardy'' case held since the legislation which prevented a person being tried twice for the same crime was reformed.
The successful prosecution followed a lengthy campaign for justice by the Chhokar family and their lawyer Aamer Anwar.
Coulter, who denied the charges against him, has now lodged a notice of his intention to appeal against his conviction and sentence with the Appeal Court in Edinburgh.
Commenting on the development, Mr Anwar said: ''As far as the Chhokar family are concerned, justice has been done.
''Mr Coulter should come to terms with the fact that he has spent many years avoiding punishment for his crime.
''But he should also remember that nothing will ever bring back Surjit and the family hope his appeal is refused.''
The attack happened as Mr Chhokar returned from his work at an Indian restaurant on November 4, 1998.
The latest trial had heard Coulter, his nephew Andrew and David Montgomery went to see Mr Chhokar on the night following a row over a stolen Giro cheque.
After an altercation, Mr Chhokar collapsed in front of his partner Liz Bryce.
Coulter was acquitted when he stood trial in 1999 for the murder but was convicted by a majority when the case became only the second to return to court since Scotland's centuries-old double jeopardy law was reformed five years ago.
Passing sentence, judge Lord Matthews said Mr Chhokar was the victim of ''an ambush which cost him his life''.
Mr Anwar, who began campaigning for justice for the family as a law student, said after sentencing: ''In the 18 years it took to prove Ronnie Coulter's guilt, he has never shown a shred of remorse or sorrow.
''Every step on a long journey has required the Chhokar family's sacrifice and struggle.''
A spokesman for the Judicial Office for Scotland confirmed in Coulter's case: ''A notice of intention to appeal against conviction and sentence was lodged on November 11.''