Rita Ora's Home Reportedly Robbed
12 December 2015, 09:45 | Updated: 30 March 2016, 13:50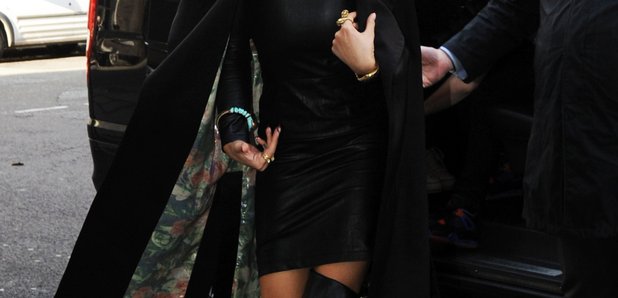 X Factor judge Rita Ora was the victim of a burglary less than a week before a robbery at boss Simon Cowell's mansion, according to reports.
Thieves broke into a property in north-west London owned by the singer and stole cash, jewellery and electronics while a relative slept upstairs, The Sun said.
The burglary took place six days before an alleged thief crept into Cowell's £35 million home in Holland Park, west London, around three miles from Ora's house in Brent.
Police are investigating the break-in at Ora's home but no arrests have been made.
The 25-year-old musician reportedly divides her time between the £1.3 million semi-detached property and a town house in west London, although her whereabouts at the time of the burglary are unknown.
A Metropolitan Police spokesman said: "Police in Brent were called to an address in NW10 at 5.54am on Saturday November 28 following reports of a burglary.
"An investigation is under way.
"No arrests have been made.''
Officers were called to Cowell's home in the early hours of December 4 to reports of a robbery while he slept upstairs with partner Lauren Silverman, 38, and their 21-month-old son Eric.
A 37-year-old man was arrested later that day and questioned.
He was released on bail until a date in early January pending further inquiries, police said.
Cowell and Ora will appear on the X Factor's live final on Saturday night at 8pm on ITV.