Rise In Calls To Homeless Helpline
20 November 2015, 06:00 | Updated: 30 March 2016, 13:50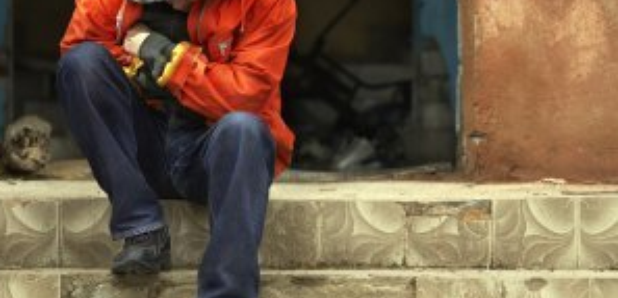 The number of calls to Shelter's helpline has jumped by nearly 50,000 in the space of a year, the charity has reported.
The charity said it received 457,700 calls in the financial year 2014/15 - equating to more than 1,200 calls a day.
Shelter said that one in four of the calls it answered came from people who faced losing their home within a month.
In total, more than 168,000 people spoke to Shelter's helpline in 2014/15 and the charity received 48,773 more calls than it had during the previous financial year.
Previous analysis by the charity suggests that more than 100,000 children in Britain will be homeless on Christmas Day, marking an increase of nearly 15,000 in the last year.
The charity said that a shortage of affordable homes is putting an upward pressure on the demand for its services.
Shelter said it is partnering with Marks & Spencer again this year to raise money for the helpline. M&S will donate 5% of every sale of its Christmas "food on the move'' range to Shelter's helpline. The initiative has raised £2 million for Shelter since it started in 2005.
In Scotland, the number of calls handled by Shelter Scotland's free national helpline also rose, revealing that every 18 minutes a household in Scotland is assessed as homeless - 81 a day.
The number of calls answered by advisors, who help with any housing issue from mortgage arrears, private renting and homelessness - rose by almost 17% to 19,024, up from 16,264 during the same period the previous year.
According to the charity, the number of calls made to its helpline rose to 21,284 in the last year (30 October 2014 - 1 November 2015), up from 19,906 the previous year - a 7% rise.
The charity expects more than 1,500 people to call for help over the coming festive season.