Right To Buy Ends In Scotland
1 August 2016, 06:00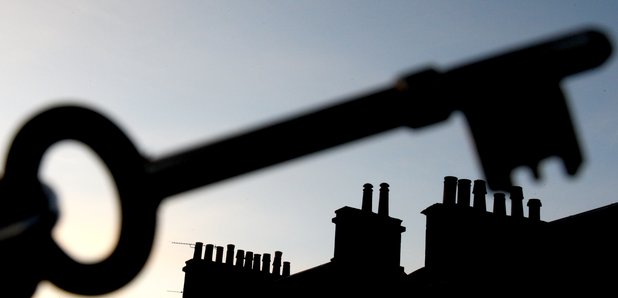 Housing associations have welcomed the end of the right to buy policy in Scotland after more than 30 years.
MSPs voted in 2014 to scrap the scheme, introduced by Margaret Thatcher's government in the 1980s.
Right to buy has been blamed for a shortage of housing in the social rental sector and a deadline of two years was given for council and housing association tenants to apply to buy their property.
Shelter Scotland said more than half a million social homes were sold off under right to buy, and for every three homes sold only one was built in replacement.
The Scottish Federation of Housing Associations (SFHA) said the end of right to buy had come "not a moment too soon''.
The SFHA and the Association of Local Authority Chief Housing Officers (ALACHO) have long campaigned for the policy to be curbed or scrapped.
According to the groups, some social landlords saw an increase in the number of applications from tenants wishing to exercise their right to buy before Sunday's deadline.
Mary Taylor, SFHA chief executive, said: "Right to buy has had its day and has no place in modern Scotland.
"Although particular individuals have benefited from the right to buy and at significant discounts, the sales have been at a loss to the greater public good.
"Half a million social rented homes have been lost over the three decades of this policy in Scotland, and very often the better stock in the more popular areas.
"By ending the right to buy, we will be able to preserve much-needed social housing stock for rent that is affordable to people on low incomes.''
Tony Cain, policy manager at ALACHO, said: "Ending the right to buy will allow social landlords to plan longer term, manage assets and income more effectively and, most importantly, to invest to increase the number of social rented homes for the first time since 1981.
"That means more long-term jobs and apprenticeships to maintain our homes and more households taken out of housing need and living in warm, dry and genuinely affordable housing.''
Shelter Scotland director Graeme Brown said: "Now that right to buy is consigned to history, what Scotland desperately needs now is a step change in the delivery of affordable housing.
"We need to build at least 12,000 new affordable homes a year to meaningfully tackle Scotland's housing crisis. We also need a new national homelessness strategy to get to grips with the root causes of homelessness.
"Only with these progressive changes will we start to address the profound damage caused to our housing system by policies like right to buy and the decades of underinvestment in affordable housing.''