Rescue bears arrive at new home in West Lothian
5 May 2018, 07:52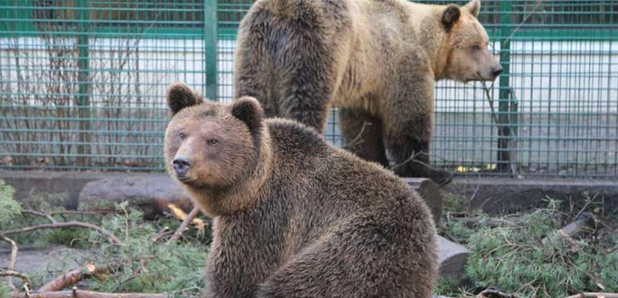 Two brown bears from Albania are settling into their new home at Five Sisters Zoo in West Calder
The zoo says the bears, who're around 3 years old, were probably victims of illegal poaching, taken from the wild after their mother was shot.
Until recently, they were living in a small cramped cage at a roadside restaurant in Albania, being used to attract tourists.
The bears, named Henk and Eso, were malnourished, surviving on scraps of food from passers-by.
They were rescued on the 16th of May and up until now, have been cared for at The International Animal Rescue Centre in Belgium.
Henk and Eso, who're brother and sister, will be unveiled at Five Sisters on Saturday.
Although the bears look similar Eso is smaller in body and head size and has a darker fur then Henk.