Rapist Jailed For Attack On Teenage Girl
17 February 2016, 16:12 | Updated: 30 March 2016, 13:50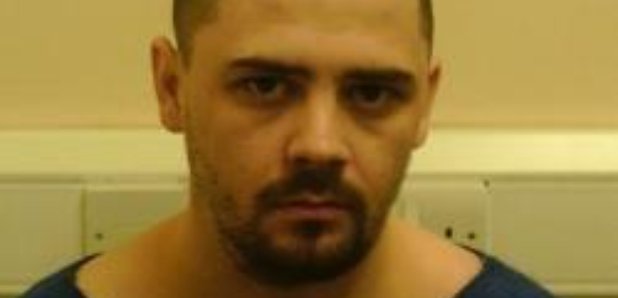 A man who abducted a 15-year-old girl and repeatedly raped her during a "cruel, depraved and inhumane'' 32-hour ordeal has been jailed and will be monitored for life.
Mark Armstrong grabbed the teenager from behind as she made her way home from netball training in Dunfermline, Fife.
The 26-year-old then subjected her to "the most terrifying ordeal of violent and sexual conduct'' in which he raped her repeatedly.
She was eventually found at Lochore Meadows north of Dunfermline in the early hours of Saturday March 14 last year.
At the High Court in Glasgow, judge Lady Wise imposed an order for lifelong restriction on Armstrong, meaning he will be supervised by the authorities for the rest of his life.
He was ordered to spend at least four years behind bars, but warned he will only be released when he is no longer deemed to be a risk to public safety.
"You should be clear that there is absolutely no assumption or expectation that you will be released at the end of that period,'' the judge told him.
Armstrong previously admitted four charges in total, including abduction, assault and rape.
He also admitted charges of assault and robbery perpetrated against three separate women.
The court heard the 15-year-old was completely unknown to Armstrong when he abducted her on her way home from school, overcame her resistance and detained her for almost a day-and-a-half.
Lady Wise told him: "Your behaviour towards that girl was so cruel, depraved and inhumane that even without any other offences or previous criminal convictions it would merit a very significant punishment.
"The bravery and resilience shown by your victim both during and after her ordeal was quite remarkable, but the long term impact on her is as yet unknown.''
The court heard the rapist has a large record of previous convictions, many involving violence, and has been behind bars before.
He has apparently shown regret for his actions and acknowledged a connection between his drug and alcohol abuse, the court heard, but has been assessed as posing a high risk of future violent offending.
"A great deal of work within the prison setting will be required before any consideration could be given to supervision within the community and it is clear that you will require lifelong supervision,'' Lady Wise told him.
Details of the hearing were released after sentencing by the Judicial Office for Scotland.
Detective Chief Inspector Michelle Johnson, of Police Scotland, said afterwards: "Mark Armstrong is a depraved individual who targeted his victims and ultimately put one through a terrifying ordeal.
"It is due to the courage and the bravery of Armstrong's 15-year-old victim that he has been brought to justice. It is not an overstatement to say she cracked the case for officers, and as an organisation Police Scotland pays tribute to her maturity and resolve.
"We hope that this sentence will allow Armstrong's victims, and their families, to move forward and rebuild their lives.''