Queensferry Crossing Opening Pushed Back
8 June 2016, 18:16 | Updated: 8 June 2016, 18:18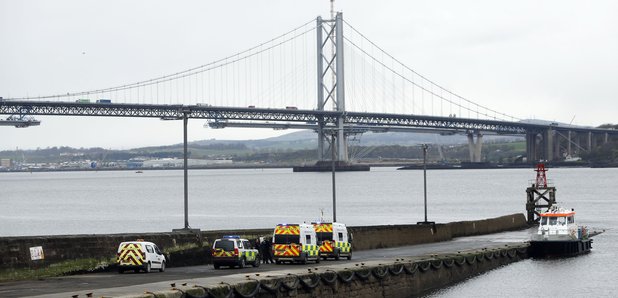 The new Forth road bridge will not open by the end of the year as planned due to "adverse weather conditions'' in April and May, the Economy Secretary has said.
Engineers had hoped to complete the Queensferry Crossing by December 2016 but that timescale has now slipped bak to May 2017.
The bridge is still expected to open before its contractual completion date in mid-2017, Keith Brown said in a written answer to Conservative Fife MSP Murdo Fraser.
Mr Brown said: "The contractor, Forth Crossing Bridge Constructors', has advised Transport Scotland that due to adverse weather conditions in April and May 2016 exceeding expectations and resulting in an increase in days lost to weather, they are unable to achieve the target opening date of December 2016 - which is six months ahead of the contractual completion date.
"The contractors remain on schedule to complete the project ahead of the contractual completion date.
"The contractors have taken additional steps to mitigate ongoing weather impacts and have provided a revised timetable for completion to Transport Scotland and Scottish ministers.''
Mr Fraser said: "This is very disappointing news for people on both sides of the bridge.
"They were continually told by the Scottish Government that this project was ahead of schedule and would soon be up and running.
"Now we find this is not the case, so the SNP must now give an exact date when this will be completed by.
"We saw the sheer disruption caused to people and businesses when the existing Forth Road Bridge was closed over Christmas.
"It's essential we know whether or not the patch-and-mend approach taken at that point will be enough to ensure it can cope until the Queensferry Crossing opens.''
Scottish Liberal Democrat MSP for Edinburgh Western Alex Cole-Hamilton said: "The Parliament was told as recently as March that the new bridge would finish on time and on budget.
"Persistent rumours of delays were dismissed as scaremongering by the SNP throughout the election campaign in April and May. Those assurances turned out to be about as robust as a worn-out truss end link.
"We saw over the winter the difficulties that disruption to the existing Forth Road Bridge caused for my constituents in Edinburgh Western and people travelling from Fife and further afield.
"The ludicrous argument over which timescale is relevant here does not hide the fact that we now face the prospect of months of uncertainty over when the new bridge will be open to traffic.''