Quarter of Fringe shows to deal with social issues
17 July 2018, 10:18 | Updated: 17 July 2018, 10:19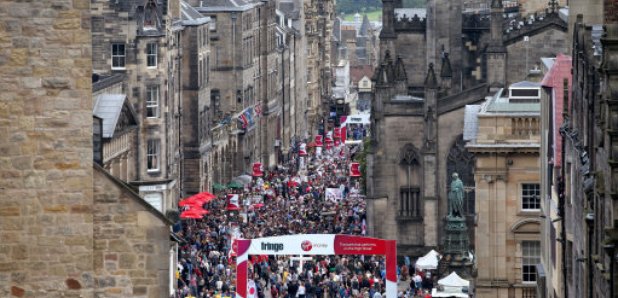 Almost a quarter of theatre productions at this year's Edinburgh Festival Fringe deal with social issues, new analysis has found.
Mental health remains the biggest issue to be talked about, featuring in 42 shows, while 29 look at women in society and 11 at the #metoo campaign.
The number of shows about social media has risen from one last year to 12 this year, while productions looking at abuse have increased from 11 in 2017 to 19 this year.
However the number of shows about LGBT issues has fallen from 38 last year to 25 in 2018, and plays looking at refugee issues and human rights and prison have also fallen.
The analysis was carried out by the SIT-UP Awards, which aim to encourage audiences to take action if they are affected by work they have seen on stage.
The research found that 235 of the 966 shows (24.3%) at the Fringe in August relate to social issues.
David Graham, Founder of The SIT-UP Awards, said: "Theatre can play a crucial role in highlighting the many issues that society faces today. The arts provide an excellent platform to act as a catalyst for change.
"The SIT-UP Awards have been set up to help productions have a further life or to help them raise awareness of a pertinent issue."
He added: "Given that most UK local authorities are looking at ways to combat loneliness and social isolation, I would have expected to see more productions looking at this important issue.
"Also, as LGBT becomes the norm, it is not that surprising the number of productions are going down."
As the National Health Service celebrates its 70th anniversary this year, the programme also includes five productions looking at the NHS.
There are two productions looking at the role of young carers and others considering issues such as bullying, loneliness and addiction.
The SIT-UP Awards, new to this year's Fringe, will announce a shortlist of six productions during week two of the Festival, with the winner announced in the third week.
Although the panel expects the shortlist to consist mainly of theatre productions, they are open to including comedy, dance or physical theatre.