Protesters To Voice Anger At 'Barbaric And Vile' Rape Clause
13 April 2017, 08:32 | Updated: 13 April 2017, 08:33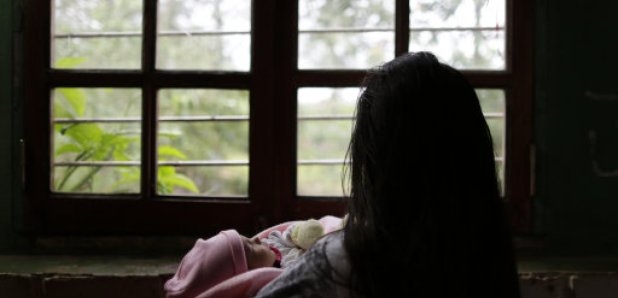 A demonstration against the UK Government's so-called rape clause is to take place in a bid to force ministers to scrap the "barbaric and vile'' policy.
Campaigners have organised a rally in Glasgow's George Square on Thursday evening, with SNP MP Alison Thewliss, who has been at the forefront of the campaign against the changes, to address the crowd.
The policy, part of welfare reforms, requires women claiming tax credits for a third or subsequent child to state that they became pregnant as a result of rape or while in a coercive relationship.
Speaking ahead of the protest, Ms Thewliss said: "Tonight we gather to speak with one voice and send a clear message to this Tory Government: scrap the rape clause and two-child policy now.
"The fact that women have to demonstrate in George Square in 2017 against such a barbaric and vile policy is bad enough. What's worse is the wall of silence these women are being faced with.
"Ruth Davidson and Theresa May cannot hide behind that wall of silence much longer. We are not giving up and we will fight this appalling policy every step of the way. We will not rest until our voices are heard and these anti-women policies are consigned to history.''
The Scottish Conservative leader has already come under fire from First Minister Nicola Sturgeon for her stance on the issue.
Ms Davidson released a statement through a spokesman on Tuesday giving her backing to exemptions to the reforms, which include the controversial clause.
That came after Scottish Labour leader Kezia Dugdale called on Ms Davidson to confront the Prime Minister over the exemption to new rules which limit claims for child tax credit and Universal Credit to the first two children.
Ms Davidson faced further pressure on Wednesday to make a personal statement on the issue.
Ms Sturgeon tweeted: ''@RuthDavidsonMSP defence of appalling #rapeclause seems to have been via a spokesperson so far. Isn't it time she gave her view in person?''
The Scottish Conservatives declined to issue an update and Ms Davidson tweeted: ''Statement released by my spokesman on child tax credits represents my view. Will be writing to constituents who have contacted me this week.''
The First Minister responded to Ms Davidson by writing on Twitter: ''So @RuthDavidsonMSP seeks to defend the indefensible - but still can't bring herself to do it in her own words. Shameful.''
A spokesman for Ms Davidson said previously the changes to child tax credits mean the same rules apply to people on benefits as to those who are working and current claimants would face no reduction.
He added: ''During consultation on these reforms, the UK Government put in place exemptions to protect women who are faced with very difficult circumstances so they can continue to receive child tax credit for all children in a household.
''We support these exemptions but there is clearly an obligation on the Government, working with third party agencies, to ensure that these cases are dealt with with all due care and attention."