Prison report warns on effect of 'legal highs'
6 December 2017, 06:22 | Updated: 6 December 2017, 06:23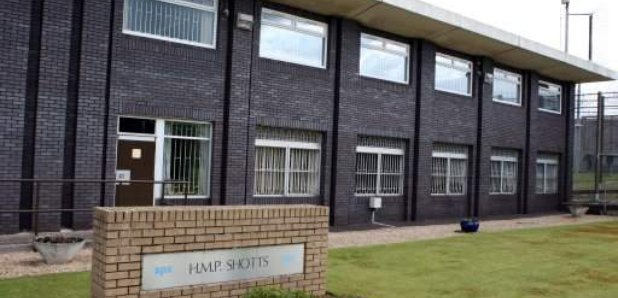 A watchdog has called for more resources to tackle so-called legal highs after a report found them to be damaging "positive and effective" work directed at creating a safe environment in a prison.
Staff and inmates at HMP Shotts, North Lanarkshire, raised new psychoactive substances (NPS) as an emerging threat in the jail, with use of the drugs making them anxious about "unpredictable behaviour" and wellbeing.
HM Inspectorate of Prisons Scotland (HMIPS) has now called on the Scottish Prison Service (SPS) to do more to tackle the issue in jails.
Its report on Shotts said: "One of the particular challenges of the reported recent influx of NPS into the establishment meant that known behaviours and attitudes may no longer be a viable tool in assessing the potential risk posed, due to the unpredictability of how NPS will affect an individual.
"This situation posed significant challenges to staff and management as well as creating some anxiety within the wider prison population and staff group.
"(HMIPS) encourages the SPS board to ensure that sufficient analysis and resources are dedicated to this issue, to ensure that the potential risks are as well understood as possible and that appropriate mitigation and management processes are in place."
Although HMP Shotts is not alone in seeing a rise in the use of the psychoactive drugs, inspectors found the increased pressure on its staff could damage recent improvements to its environment.
As well as making prisoners more anxious, the rise in use of the substances was found to have created additional strain on workers.
CREW, a third-sector organisation which gives drug advice, had visited the prison to provide information about the substances to staff and inmates.
Some prisoners also undertook training so they could talk to their peers about the effects of the drugs while leaflets had been distributed by the SPS about "harm reduction" measures.
The report said: "The recent arrival of NPS had the potential to undermine all the positive and effective work undertaken in recent years to establish a calm and safe environment within HMP Shotts.
"Both staff and prisoners commented on the unpredictability of individuals under the influence of NPS, and how that affected the atmosphere in the halls and made them feel less safe and more anxious."
The inspectorate report rated the prison's quality with 10 standard frameworks, which were all found to be at least "generally acceptable".
Within these, some poor indicators were found for issues such as care for those whose health puts them at risk of harm, provision of education activities, access to religious materials as well as support for those who suffer bullying or harassment.
The report gave good indicator ratings for the provision of health education activities, safety, discipline administration, appropriate segregation of inmates, individual case management, access to cultural activities as well as performance of the governor within legal frameworks.
An SPS spokeswoman said there was no "clear evidence" substance abuse issues in its premises had anything to do with so-called legal highs, but it had been working with the Scottish Government to tackle NPS problems.
She added: "With regard to the issue of progression, SPS are aware of the challenges surrounding access to programmes and interventions.
"Resources for these services are finite and we try to ensure, that as far as is possible, access to programmes and interventions is available when needed at the appropriate point in a prisoner's sentence."