Poll Finds Most Scots Back Staying In EU
8 June 2016, 08:58 | Updated: 8 June 2016, 09:04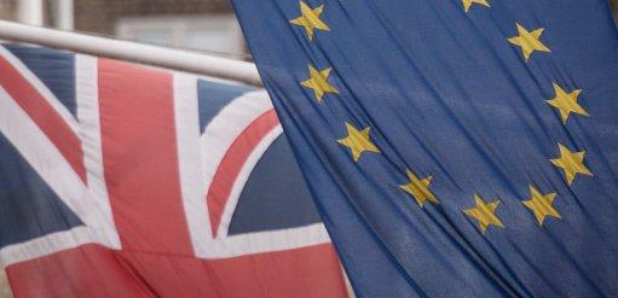 A majority of people in Scotland continue to support the UK remaining in the European Union (EU), according to a new poll.
The TNS poll of 1,008 adults aged older than 18 found more than half (51%) said they would vote to remain on June 23, up three points.
Support for leaving remained steady at 21% while the remainder said they were not sure which way they would vote.
Those who backed Labour in the Holyrood election were most likely to support remain at 72% while Tory supporters were least likely (49%).
Just over half (51%) of SNP voters said they would vote to remain.
When those who are unsure which way to vote are removed, the poll suggests 71% would vote to remain and 29% would vote to leave.
Turnout looks likely to be high, with about seven in ten (71%) stating they are certain to vote in the referendum, a slight drop from 75% last month.
Of those certain to vote, more than half (53%) back remain, almost a quarter (24%) would vote to leave and the remainder are undecided.
Tom Costley, head of TNS Scotland, said: "The level of support for the EU in Scotland has shown little change over the last few months and it looks likely that Scotland will vote to remain on June 23.
"There is still the potential for a high turnout, suggesting the Scottish public can see the importance of this decision.
"Both sides will be keen to get as many people as possible to cast their vote on the day. Given how close the race is looking across the UK, every vote will count.''
SNP leader and First Minister Nicola Sturgeon has said a vote to leave the EU against Scotland's will could trigger a second independence referendum.
The survey, carried out between May 4 and 22, found that in a scenario in which Scotland voted to remain but the UK as a whole backed leave, 46% would not support another independence referendum, compared to 43% who would.
Almost nine out of ten (87%) of independence supporters would back the move, compared to only 13% of those who would vote No.
If a new independence referendum were held, 38% said they would back a Yes vote, 48% said they would vote No and 14% were unsure.
When those who are uncertain are removed, 44% would vote Yes and 56% would vote No, similar to the 2014 result of 45% and 55% respectively.
Mr Costley added: "There is little evidence that opinion towards independence has shifted significantly since September 2014, with support for a Yes vote, even in these circumstances, well below the 60% level that First Minister Nicola Sturgeon has indicated she would be looking for before calling another vote.''
A Scotland Stronger In Europe spokesman said: "These figures are encouraging. They show that people in Scotland have the opportunity to come together on June 23 to vote for Remain, bridging other political differences and potentially having a decisive impact on the result UK-wide.
"But we take nothing for granted and Scotland Stronger In Europe supporters are campaigning hard, demonstrating the gains of staying in Europe in terms of more jobs and lower prices.
"The benefits of being in Europe touch all parts of Scottish society - rights for families such as maternity and paternity leave, protection for workers including paid holidays, a boost to business from guaranteed access to the single market, freedoms for pensioners, and opportunities for young people.''
Tom Harris, director of Scottish Vote Leave, said: "It would be disappointing if Remain were succeeding in scaring Scottish voters into voting against our best interests.
"We continue to fight for a Scotland outside the EU because that means a stronger Scottish Parliament and control over our borders.
"We're absolutely confident that the gap between Leave and Remain voters will close dramatically by the time we get to polling day.''