Political Leaders 'Must Scale Up Fight On Poverty'
5 September 2017, 06:45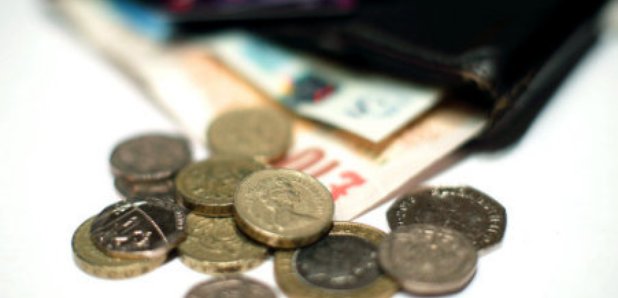 Dozens of organisations have signed a letter calling on Scotland's political leaders to "urgently scale up" action to tackle poverty.
In the open letter to party leaders, 37 organisations said there has been a failure to adequately address economic inequality, with one in five people in the country living in poverty.

The Church of Scotland, the Scottish Trades Union Congress, the Children and Young People's Commissioner and charities Oxfam Scotland, Shelter Scotland and Barnardo's were among the signatories.

The letter coincides with the inaugural meeting of Scotland's new Poverty and Inequality Commission in Edinburgh.

First Minister Nicola Sturgeon, who will outline her Programme for Government at Holyrood today, has said the commission will have a key role in scrutinising how governmental budgets, policy and practice can have the strongest impacts on poverty and inequality.

The group, chaired by Douglas Hamilton, will also advise ministers on the development of a delivery plan for the current Child Poverty (Scotland) Bill.

The letter calls for Scotland's party leaders to endorse the commission's work, place it on a statutory footing in the near future and outline their party's policies to build a fairer country so they can be examined by the commission.

It says: "Extreme economic inequality is a global issue but the concentration of money at the top of Scottish society is holding back efforts to end the scandal that nearly one in five people in our rich country live in poverty.

"Encouragingly, as the leaders of Scotland's main political parties, you have all stated your concern about the scale of economic inequality and poverty in Scotland.

"It's now time to urgently scale up Holyrood's policy action to match the depth of the challenge we face."

The letter continues: "The Poverty and Inequality Commission creates a new platform for radical ideas but it cannot deliver change on its own, or during its first day on the job.

"It will need civil society organisations, community activists and politicians to help build momentum for change.

"We commit to playing our part and we urge you to do the same by endorsing the commission's work and by setting out your party's policies to achieve a fairer Scotland for the commission to scrutinise.

"Alongside access to adequate resources, it is vital for the commission to operate fully independently and the best way to achieve this is through the creation of a statutory commission which reports directly to the Scottish Parliament.

"We urge all parties to work together to ensure the commission is placed on that statutory footing in the near future."