Police Chief's Leave Extended While Misconduct Claims Investigated
5 October 2017, 15:21 | Updated: 5 October 2017, 15:23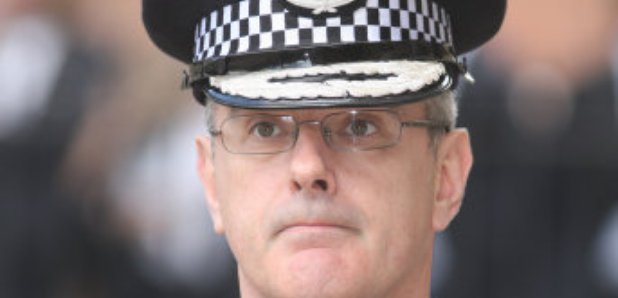 Police Scotland's chief constable is to remain on leave for another month while gross misconduct allegations are investigated.
The Police Investigations and Review Commissioner (Pirc) is carrying out three separate probes into the alleged conduct of Phil Gormley while it emerged earlier this week a fourth complaint of bullying has been made against the Chief Constable.

Mr Gormley was granted a month of special leave in September but it has now been extended until November 3, the Scottish Police Authority (SPA) confirmed.

A spokesman said: "The SPA board has reviewed its prior decision to grant a period of leave of absence requested by the Chief Constable and whether any other measures are necessary.

"The board has assessed and agreed that a continuing period of leave remains an appropriate measure to address investigative and welfare issues for all parties involved.

"SPA has written to the Chief Constable confirming a continuation of his leave of absence, which will be reviewed again by Friday November 3 2017."

Mr Gormley, who took over the top job in Scottish policing in January 2016, went on special leave after it emerged a second complaint of gross misconduct against him had been made by a member of the Force Executive, Police Scotland's senior management team.

That team is made up of officers of the rank of Assistant Chief Constable and higher, the force's deputy chief officer and the director of ICT.

The first complaint of gross misconduct was announced in July, with Mr Gormley denying the allegations.

In his last statement, issued when he stepped aside last month, Mr Gormley said: ''In the interests of the office of Chief Constable and the broader interests of Police Scotland, I have sought and been granted special leave to enable this matter to be properly assessed.

''I deny and reject the allegations, and will co-operate with the SPA's assessment and procedures. It is my intention to resume my full duties when this matter has been resolved.''

Deputy Chief Constable Iain Livingstone postponed his planned retirement and has taken over leadership of Police Scotland until further notice.

Once each investigation is concluded, the Pirc will send reports to the SPA, summarising the evidence and providing an opinion on whether the allegations should be referred to a misconduct hearing.