Police apologise after body found in garage officers searched
24 April 2018, 14:00 | Updated: 24 April 2018, 14:03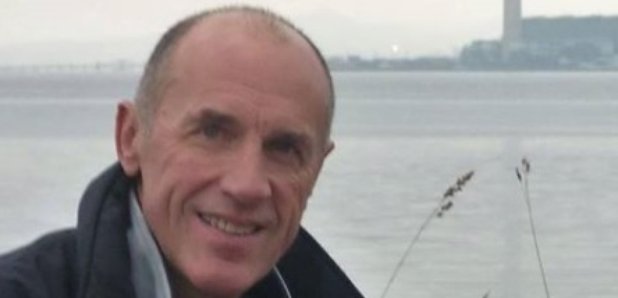 Police have apologised after a watchdog found officers did not thoroughly search the garage where a man was found dead a month after disappearing.
A relative found the body of Arnold Mouat, 64, in the roof space of the garage of his home in Bo'ness on August 5 2017, weeks after he was reported missing on July 7, the day after he was last seen.
An investigation by the Police Investigations and Review Commissioner (Pirc) found police did not carry out a "full and systematic search" of the property and that it is "highly likely" police officers would have found Mr Mouat's body if they had searched the property in Panbrae Road thoroughly on July 7.
Officers completed their search of the house, gardens, vehicle and garage in 40 minutes, spending five minutes searching the garage and gardens.
A post mortem examination found that Mr Mouat had been dead for some time when his body was discovered, with the death not suspicious.
Pirc found that the "inadequate search procedure" led to a prolonged missing person inquiry which it said extended the "uncertainty and distress" for the entire family.
In a statement issued through Pirc, Mr Mouat's family said: "The past eight months have been incredibly difficult for our family as we have tried to come to terms with the loss of a loving father and husband.
"We are aware of the Pirc report and note that a number of recommendations have been made. Going forward we hope that Police Scotland will look carefully at these recommendations and that valuable lessons have been learned.
"As a family, we are grateful for the support we have received but we would now ask for our privacy to be respected to allow us to come to terms with our loss in peace."
An internal review of the incident by Police Scotland acknowledged that a more extensive search should have been carried out and procedures have since been reviewed and officers reminded of the processes to follow during missing persons searches.
Pirc Commissioner Kate Frame said: "Clearly, if the police had carried out a thorough search of the garage area, then it is highly likely that they would have discovered Mr Mouat's body, something acknowledged by Police Scotland's own internal review.
"In light of this case, I have made several recommendations which I have shared with the Deputy Chief Constable to enable him to put measures in place and take corrective action to prevent such failings happening again."
The Pirc investigation also found items of evidence which were seized during the search were not recorded or documented on the building search report as required by Police Scotland's own procedures.
Police Scotland Chief Superintendent Matt Richards said: "I apologise on behalf of Police Scotland and once again offer my sincere condolences to the family and friends of Arnold Mouat.
"I fully accept the findings from the review by the Police Investigations & Review Commissioner and Police Scotland will continue to work with them to ensure all the lessons identified are addressed and built into our search procedures and protocols, much of which is already in place."