Plea for inquiry into M9 deaths
8 July 2018, 08:16 | Updated: 8 July 2018, 08:17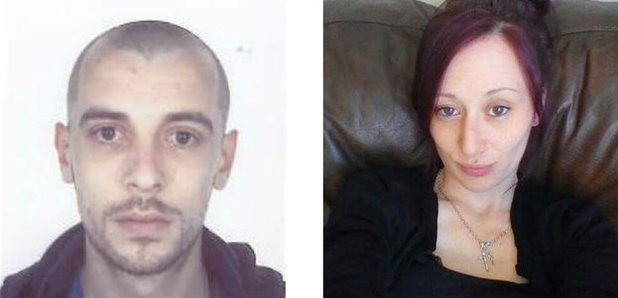 Fresh demands have been made for a fatal accident inquiry (FAI) to be held into the deaths of a couple three years ago after police failed to respond to reports their car had crashed.
Lamara Bell, 25, and John Yuill, 28, lay undiscovered in their car following the accident on the M9 motorway for three days, despite the incident being reported to Police Scotland at the time.
Three years after the crash, Scottish Liberal Democrat leader Willie Rennie has written to Scotland's top law officer, calling for an FAI to be held "at the earliest opportunity".
In a letter to Lord Advocate James Wolffe QC, Mr Rennie insisted an inquiry is needed to prevent a repeat of the "tragic incident".
Mr Wolffe has already made it known that he wants the incident to be "investigated thoroughly".
But Mr Rennie said the families of Ms Bell and Mr Yuill had "waited too long already" to find out what happened.
He said: "It has now been three years since this tragic incident. Their families, the police and the public need answers. They have waited for too long already.
"It is critical lessons are learnt and we need a full FAI into these events to provide clarity and help prevent it ever happening again."
He told Mr Wolffe: "I appreciate that this case needs to be fully investigated. However, I would urge you to ensure that this process is being completed as soon as possible to allow for an FAI to be triggered at the earliest opportunity."
When former lord advocate Frank Mulholland QC stepped down from the post in 2016, he had already said he would expect an FAI into the deaths to be held, given the level of public concern over the case.
In an earlier letter to the Lib Dem leader, Mr Wolffe said: "Like my predecessor, I consider it inconceivable that a fatal accident inquiry will not be held given the public concern over this tragedy."
A Crown Office spokeswoman said: "Progress continues to be made on the investigation into the incident on the M9.
"The case team and dedicated staff from the specialist victim information and advice service have met with family members and their legal representatives throughout and will continue to keep them informed of any significant developments in relation to the investigation.
"The investigation remains live and as such, it would not be appropriate to comment further."