Plans To Lower Gender Change Age
9 November 2017, 15:10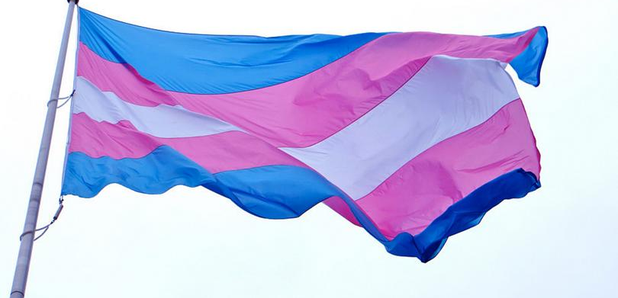 Proposals to make it easier for transgender people to gain legal recognition of their new gender have been unveiled.
The Scottish Government has launched a consultation on planned reforms to the "out-of-date" UK Gender Recognition Act 2004.
The proposed changes aim to simplify the process by removing "intrusive and onerous" requirements on those applying to have their new gender legally recognised.
Ministers want to lower the age at which people can apply to change gender from 18 to 16 as well as remove the requirement for applicants to provide medical evidence and to have lived in their new gender for two years.
These would be replaced with a 'self-declaration' system, meaning the decision on whether an applicant can be recognised is entirely based on a declaration or statement from that person.
The consultation is also seeking views on what recognition should be given to non-binary people, who do not identify as male or female.
Equalities Secretary Angela Constance said: "Scotland rightly has a reputation as one of the most progressive countries in relation to LGBTI legal and human rights equality in Europe - but we need to do more to progress equality for trans people.
"Both our Fairer Scotland action plan and this year's programme for government commit to renewing the 2004 Gender Recognition Act.
"This Act was once considered ahead of its time but it now needs updated so we can ensure we are creating a fairer Scotland for those who are transgender and non-binary.
"By holding a full and wide ranging consultation we can make sure that our law is fit for purpose and in line with international best practice.
"This is a vital conversation and one which will ensure transgender and non-binary people in Scotland are treated with dignity, fairness and respect."
ends

LGBTI organisations the Scottish Trans Alliance, Equality Network, LGBT Youth Scotland and Stonewall Scotland welcomed the consultation.
James Morton, Scottish Trans Alliance manager, said: "The current process to change the gender on a trans person's birth certificate is a humiliating, offensive and expensive red-tape nightmare which requires them to submit intrusive psychiatric evidence to a faceless tribunal panel years after they transitioned.
"It makes sense for birth certificates to be brought into line with the self-declaration process already used to change all other identity documents when trans people start living in their gender identity.
"Being able to change the gender on their birth certificate to match their other identity documents is important primarily to uphold trans people's privacy and dignity but also to ensure that their pensions, insurance policies, civil partnerships and marriages are all administered correctly."
Stonewall Scotland director Colin Macfarlane said: "We believe a better Gender Recognition Act is a crucial next step in achieving equality for all trans people and will help reduce the discrimination and abuse that is all too prevalent in our society."