Plan to cut 100 police officers in Scotland
29 March 2018, 08:21 | Updated: 29 March 2018, 08:23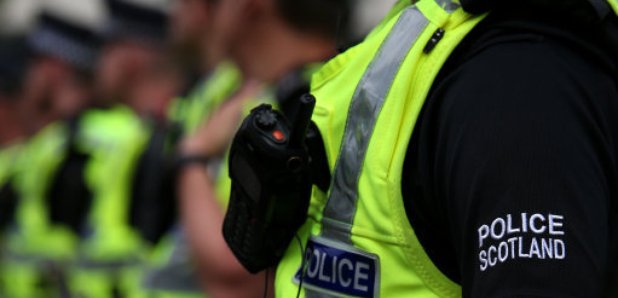 Police Scotland plans to cut the number of officers in Scotland.
Financial documents propose cutting police by 100 through "freeing up" officers in back office roles, saving £2.7 million.
A draft budget report going before the Scottish Police Authority (SPA) board on Thursday states: "Scotland will continue to receive the same level of front line policing as it has for the past 10 years, but at a lower cost to the taxpayer."
Scottish Police Federation (SPF) vice-chairman David Hamilton criticised the proposal, questioning what constitutes a front line officer and the evidence to back up the figure of 100.
He said: "What is the front line? Is it the control room? Is it CID? There's no definition of front line, it's just nonsense.
"They are saying it's coming from corporate services but they need to tell us, what corporate services are they not doing? I'm not aware of anyone sitting twiddling their thumbs."
"100 is a suspiciously round number. There's nothing to say they are going to take an evidence-based approach to this ... This just looks like a back of the fag packet calculation," he added.
"Demand is at an all-time high for police services. There's no capacity within the organisation for any cuts."
The proposal has also drawn criticism from Labour, the Liberal Democrats and the Conservatives.
Labour's justice spokesman Daniel Johnson said: "Research shows that cuts to civilian staff led to officers being forced to spend more time conducting back-room admin tasks, leaving officers less visible to the public.
"How is this proposal going to solve that problem?"
The reduction is expected to come from lower recruitment and there will be no compulsory redundancies.
The most recent figures show Police Scotland had 17,256 full-time equivalent officers on December 31 2017.
The draft 2018/19 budget allows for 17,134 police officers, which would take the numbers below the Scottish Government's commitment for a 1,000 increase from 2007, scrapped in 2016.
The draft budget report also highlights an expected £35.6 million operating deficit in 2018/19.
The budget gap is down from the £47.2 million in the previous year's budget and part of a three-year commitment to the Scottish Government to eliminate the deficit by 2020/21.
A Police Scotland spokesman said: "At this stage, we are presenting a budget paper to the Scottish Police Authority which includes a planning assumption on a reduction of 100 officers in the next financial year. These officers would come from back office roles and the front line would be protected.
"However, more work would be done before this happens, including engagement with the Scottish Police Federation and other staff associations.
"We will also obtain independent assurance on our approach from HMICS."
He said the Policing 2026 strategy, consulted on widely last year, indicated a need to "rebalance" the workforce for "new and emerging threats", by actions such as recruiting cyber experts.
He added: "These roles may not require warrant cards but will still be part of operational policing."
An SPA spokeswoman said: "The Board of the SPA will meet on Thursday to consider in detail proposals outlined in the draft budget for 2018/19."