PhD Scholarship Students To Follow In Footsteps Of Economist Smith
5 April 2017, 07:05 | Updated: 5 April 2017, 07:15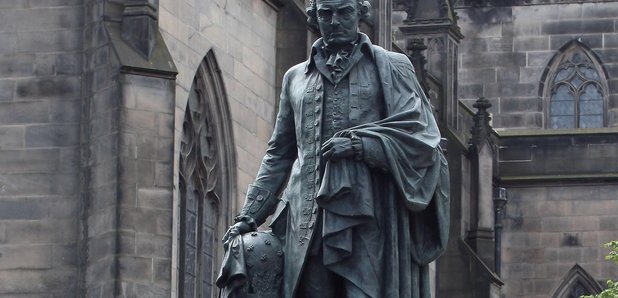 Nicola Sturgeon has announced the creation of new PhD scholarships in economics at Edinburgh's Heriot-Watt University.
The First Minister made the announcement during a visit to Stanford University on the second day of her trip to the United States.

The scholarships will see doctoral students based for part of their studies at Panmure House, the final home of Scottish economist Adam Smith who wrote The Wealth Of Nations, published in 1776.

Speaking alongside Dr Heather McGregor, the new executive dean of the Edinburgh Business School at Heriot-Watt, Ms Sturgeon encouraged students from Stanford, one of the world's leading research and teaching institutions, to apply for the scholarships, which will be open to graduates from across the world.

She said: ''Heriot-Watt University's Edinburgh Business School is in the process of restoring the home of Adam Smith. Panmure House will play host to the ideas of the Scottish enlightenment and play a part in renewing those ideas for the 21st century.

''I'm delighted to say this project received the fullest support of two of the greatest sons of Stanford University, Kenneth Arrow and Myron Scholes, both of whom did so much to advance the thinking of Adam Smith and support the rebirth of Panmure House as a centre of economic and social thought and debate.''

The scholarships will be awarded to two graduates each year for a three-year study programme paid for by the Edinburgh Business School, starting later this year.

The second year of each study programme will see the PhD scholars actually based in Panmure House.

Dr McGregor described the scholarships as a ''truly unique'' chance to follow in the footsteps of Smith.

''This doctoral opportunity for students from all over the world is a proud example of the international nature of our business school which has campuses in the UK, Dubai and Malaysia, and local presence in six continents,'' she said.