People Put Off By Pals' Boozy Behaviour
14 September 2017, 07:37 | Updated: 14 September 2017, 07:40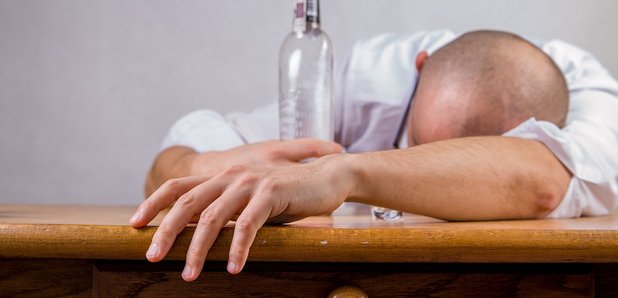 More than one in 10 people in Scotland have stopped going for a drink with a friend because they think the person drinks too much alcohol, according to a study.
The Go Sober survey, by Macmillan Cancer Support, also found 34% avoid drinking with certain friends because of their behaviour after a tipple.
It comes as the charity launches a campaign urging people to keep off alcohol through October to see if their friendships benefit, while also raising money for those living with cancer.
Helen Foster, author of Quit Alcohol (For A Month), said: "Going to the pub can become our default position when we're stressed out, or just as something to do on a Saturday night.
"Often we don't drink for the pleasure of tasting a nice glass of wine but simply because we've fallen into the habit."
The figures were determined using a sample of 184 Scottish respondents, then calculated to the country's population.
Macmillan estimates 645,000 (12%) of adults in Scotland have stopped going for a drink with at least one friend because they think the person drinks too much alcohol.
Annoying traits included the friend getting aggressive (13%) and becoming too loud (11%).
The research, carried out by YouGov, also revealed men are twice as likely (6%) as women (3%) to stop seeing a friend for a drink because they believe them to be a bad influence.
Jan Forrest, head of regional fundraising for Macmillan in Scotland, said: "We've all been embarrassed by a friend who's had one too many.
"This October we can avoid this by taking on the Go Sober challenge instead.
"Not only will your friends thank you, but you'll be raising vital money so Macmillan can continue to support people affected by cancer."
Many young people have already chosen not to drink alcohol at all - with one in eight 18 to 24-year-olds in the UK now identifying as teetotal.
The younger generations are also more likely (44%) to stop drinking with a friend than those over the age of 55 (26%).
Taking place between October 1 and 31, Go Sober for October asks people to go 31 days without alcohol and to ask friends and family for sponsorship.
Ms Foster added: "Go Sober for October gives you a chance to break those habits, step out of autopilot and change your behaviour - it's a brilliant opportunity to reassess your attitudes to drinking, but also expand your social life, how you fill your time and where you spend it.
"Think of it not as giving up drinking for a month - but finding a heap of new things to do where drinking isn't the focus."