Paige's Mum Details Injuries
17 January 2017, 08:27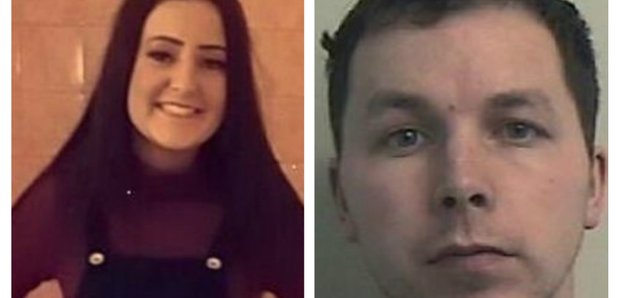 The mum of murdered school girl Paige Doherty's spoken out about the injuries her daughter suffered, as the wait continues for a ruling on her killer's appeal.
In a graphic online post, Pamela Munro says the teenager from Clydebank went through the most horrific death she could imagine.
John Leathem's case to have his sentence reduced was heard before Christmas, but judges have still to rule on whether 27 years is too long.
Pamela says every day she sits and waits for the phone call telling her the outcome.
15 year old Paige was murdered in March last year.
Pamela wrote:
"Just a wee update to let everyone know we still haven't heard about appeal outcome.
"We were told hopefully mid to end January so everyday I sit and wait for that phone call to let us know if his sentence will be lowered.
"I pray that the justice system of Scotland doesn't allow this man to have any sentence lowered whatsoever. Our little girl suffered the most horrific death I could imagine. She fought and was alive for a good part of her killing.
"She wasn't even 6 stone against a man who had a knife, a screwdriver and scissors - but because he pleaded guilty it gets put on charge that it's multiple weapons. I say time and time again about Paige's injuries being played down and I understand why papers do not print the graphic details but for the public to understand how barbaric this killing was I need people to know.
"Paige did have defence wounds on her arms yes, but not scratches or anything like that. She had 61stab wounds and 85 slashes to her face and head - many were on arms. She had a massive bruise half size of her forehead which could have happened in transportation of her body. Her nose was clearly broken also her eye was slit straight across. On top of these wounds paige had a hole the size of a man's fist created by a further continuos uncountable amount of stab wounds. If i were to estimate, I would say in excess of 200 to create this hole. The measurements being 9.5cm x 6.5cm x 4.5 cm.
"As Paige's mum I take no pleasure in disclosing these details and do not wish anyone to be upset, it breaks my heart to say it out loud as I picture her wee face and how bad she looked but I feel that for as much support and help as we need then people need to know the true facts. Please bear in mind these injuries were contained to one side of her face and neck only the other side was as perfect as before she had been attacked."
Pamela goes on to critisise the difference in how the murderer is treated, and how the family is treated.
"This 'man' is now being protected to the highest level in HMP Dumfries. a prison were you can invite your family in to cook them a meal, where you can get a personal trainer, access to a skills centre possibly gaining a degree. a parenting system for dads to rebuild relationships with their kids. Apparently this is his 'human rights'. Where was Paige's human rights when he overpowered her not only in strength but with weapons. Where are her brothers and sister's human rights when they have to fear going anywhere incase something like what happened to their sister happens to them. Where are our human rights as parents where we live everyday wondering if the person we are talking to is going to take another one of our children. We will live our lifes in fear and worry because of his actions.
"If i could beg for his sentence to be made higher I would but again we have no rights to appeal only the accused has that right. Every right has remained with him while our daughter was just a statistic in the system.

"Please say a wee prayer and hope that when we do hear back that it is the right result. For now I don't hold much hope."