Nursery Hours Longer And More Flexible Than In 2015, Report Finds
19 September 2017, 14:13 | Updated: 19 September 2017, 14:17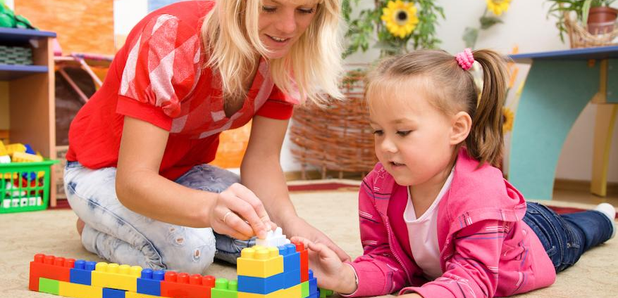 Flexibility in childcare services increased last year, with a higher proportion of providers offering longer opening hours and school holiday sessions, a new report has found.
The Care Inspectorate said there was a "considerable increase" in the opening times of many daycare services such as nurseries and playgroups.

It found more than half of all nurseries are now offering both part-day and whole-day sessions, up from 49.5% in 2015 to 54.3% the following year.

The proportion of local authority nurseries offering this choice rose from 25.9% in 2015 to 34.1% in 2016.

Meanwhile, the proportion of playgroups offering whole-day sessions increased from 7% to 12.1%.

The findings were published in the regulator's latest review of the availability and quality of early learning and childcare for children across Scotland.

The publication includes information about childminders, playgroups, out-of-school care and different kinds of nurseries, including private and local authority.

As well as a rise in nurseries offering whole-day sessions, the report found that, in general, the proportion of services offering longer opening times to cover breakfast and after school hours increased in 2016.

Almost two thirds of daycare providers offered a service before school time in 2016, up from just over half in 2015.

Just over four out of five services provided care during after-school hours, a slight increase on the previous year.

In general, the proportion of services offering care during school holidays also increased in 2016.

However, local authority nurseries and playgroups had the lowest provision, with more than 90% not operating during the holidays.

The improvements in opening hours and choice of sessions follow complaints that some parents are struggling to access the childcare they are entitled to.

In 2014, the Scottish Government increased entitlement to free childcare for three to five-year-olds from 475 to 600 hours per year, and expanded it to some two-year-olds.

The funded entitlement will increase further to 1140 hours by 2020.

Funded places are provided in council nurseries and in some private providers.

The Care Inspectorate found that 252,200 children were registered with early learning and childcare services at December 31 last year, an increase of 1.1% from the 249,400 children registered in 2015.

Karen Reid, chief executive of the regulator, said: "As funded hours for early learning and childcare increases, I hope these statistics will be useful for councils and providers in planning how early learning and childcare will expand and be available to even more children."