Number Of Homeless Disabled People 'Soars'
2 July 2017, 06:01 | Updated: 2 July 2017, 06:04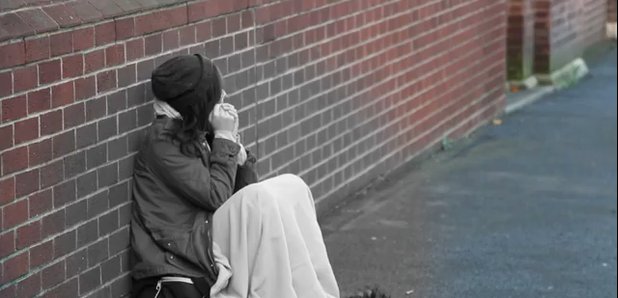 The number of disabled people either homeless or at risk of being made homeless has soared over recent years.
Scottish Labour analysis of official figures revealed that in 2013/14 there were 898 people with a physical disability identified as homeless or at risk of homelessness.
That figure increased to 1,292 in 2016/17, a rise of 44%.
The party said cuts to local government would put more people at risk of becoming homeless and called for a "joined up" strategy to tackle the problem.
Housing spokesperson Pauline McNeill MSP said: "These numbers should shame the SNP government. This isn't just an issue of housebuilding - although we desperately need to build more homes.
"We need to stop the cuts to local communities. That means an end to cuts of housing officers and welfare advisers that sees people slip through the net.
"Labour will continue to campaign for a joined-up homelessness strategy. This strategy should run through government departments like DNA.
"Under Labour, Scotland was a world leader in tackling homelessness. Under the SNP, rough sleeping has become common on our streets and families are trapped in temporary accommodation.
"Our councils can't solve this on their own - not with the £1.5 billion this government has cut from public services over the last 10 years. Homelessness rights are only as good as the services available to meet them."
A Scottish Government spokesman said: "We have some of the strongest rights for homeless people in the world, but we will continue to work with a range of partners, not just in housing but in other areas such as health, to address the underlying causes of homelessness and prevent homelessness before it occurs, including for disabled people.
"It is one of our ambitions that disabled people in Scotland should live life to the full in homes built or adapted to enable them to participate as full and equal citizens. A Fairer Scotland - Our Disability Delivery Plan, launched in December 2016, sets out a number of housing-related commitments that support this ambition."