No 'Place In Hell' For SNP Westminster Leader Ian Blackford
7 February 2019, 07:13 | Updated: 7 February 2019, 07:14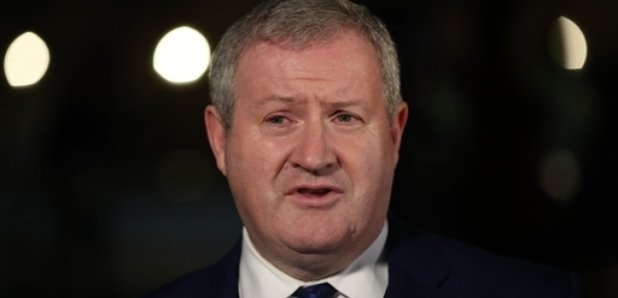 Donald Tusk has been praised by SNP Westminster leader Ian Blackford for "speaking a lot of sense".
Mr Blackford (Ross, Skye and Lochaber) said the European Commission President was "expressing frustration" when he told journalists there was "a special place in hell" for Brexiteers without a plan.
The SNP Westminster leader labelled Prime Minister Theresa May's latest bid to revive her rejected Withdrawal Agreement "quite astounding" and said he had sympathy for the EU in the "ongoing shambles".
"Donald Tusk is someone who speaks an awful lot of sense," he said.
"I think what you see from the EU is this sense of frustration that there's been no end to this soap opera and it's a soap opera with very dangerous consequences for the people of Scotland and the rest of the UK.
"I think from the perspective of Donald Tusk and the EU and the Commission is they're being weighed down by the ongoing shambles of the UK Government's so-called negotiating position on this and the EU wants to get on and debate other matters."
Mr Blackford said frustration was "not surprising" when Mrs May had spent "a long time coming to an agreement with the EU" only to renege on what she had signed up to.
"Quite frankly what we have seen over the course of the last few days has been quite astounding," he said.
"The fact the Prime Minister caved into one of her own backbenchers, changed her own policy on the backstop which she had argued for, and then even to find overnight that position... now seems to be in question, it's not surprising people in Europe are showing a sense of frustration."
The SNP MP said Mrs May was "cap in hand to the DUP" but would not go as far as Sinn Fein president Mary Lou McDonald, who criticised the Prime Minister for coming to Belfast with "no plan, no credibility and no honour".
He said: "In a sense she has hopped across to Ireland and she's negotiating with the DUP," he said.
"It's an extension of her only negotiating strategy, she has been with her own people, whether that has been with the DUP or the Conservatives, and this part of the problem because she has not been trying to build a consensus.
"She has never actually really understood she is coming at this from a position of a minority and she is cap in hand to the DUP."
With the Commons no closer to a consensus, Mr Blackford admitted his preferred option of a People's Vote was going nowhere and blamed Labour leader Jeremy Corbyn for the loss of momentum.
He said: "I would have to concede that at the moment there is not sufficient momentum for that to take place.
"The blame for that has to lie at the door of Jeremy Corbyn who is refusing to join that campaign.
"If Jeremy Corbyn got on board we would have that sense of momentum and I believe we could win the case for a People's Vote, and of course there are a number of Conservative MPs who would join us in that as well.
"We need a sense of momentum and we can only have that sense of momentum if Labour decide to join the rest of us in arguing for it."
The SNP Westminster leader also shied away from questions about the timing of a second Scottish independence referendum, saying "we have to deal with the reality of where we are".