No Leccy Doesn't Phase First-Time Buyer
31 July 2015, 05:00 | Updated: 30 March 2016, 13:50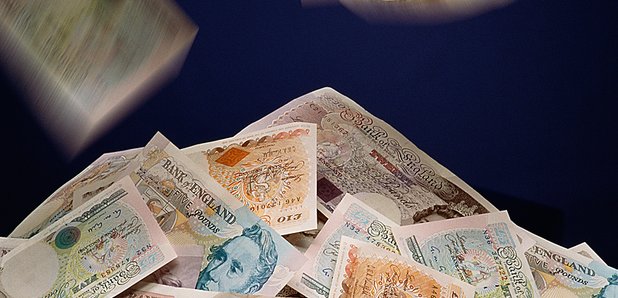 One in five aspiring first-time buyers would be willing to purchase a home with no electricity or central heating if it enabled them to get on the property ladder, research has found.
Some 800 house-hunters looking to buy their first property who are registered with estate agents Your Move or Reeds Rains were asked about the sacrifices they would make in order to become homeowners.
One fifth (20%) of those surveyed were prepared to buy a home without electricity and a further 19% would be willing to forgo plumbing and central heating in order to buy a house.
Nearly half (45%) of people hoping to get on the property ladder said they would accept a property of any condition, as long as it was within their budget, while 15% were actively trying to snap up a property that needed some renovation.
Three-quarters of potential first-time buyers would buy a home with dated decor or a below-par kitchen, with 77% and 76% of people saying these options respectively would be acceptable.
Around seven in 10 people surveyed would give up buying a new car or going on holiday to buy their own home, while 17% would sacrifice their pension contributions.
Just one in 12 (8%) people hoping to become first-time buyers think they will achieve their ambition by the end of 2015, down from one in six (16%) people surveyed a year ago who thought they would get on the property ladder by the end of 2014.
Immediate cash concerns and fears over the possibility of interest rate hikes were seen as growing barriers to people getting on the property ladder, the research suggested.
Recent figures from the Office for National Statistics (ONS) show that a typical first-time buyer faces paying 5.1% more for a property than they did a year ago. The average price paid for a starter home in May was £211,000.
Housing market experts have said that ultra-low mortgage rates and the improving economy are helping to support demand generally, while a lack of supply of homes coming on to the market is adding to an upward pressure on house prices.
Adrian Gill, director of Your Move and Reeds Rains, said: "As demand in the property market remains strong, first-time buyers are willing to accept a home in less-than-perfect condition.''
He said that while some of the findings may appear "alarming'' at first glance, they are a good sign for the housing market overall.
Mr Gill continued: "The figures show that most would-be first-time buyers haven't given up on the dream of property ownership. Instead, they are sensibly adjusting their expectations and preparing themselves for some of the shortcomings that may be present in a first home.
"Indeed, it may even be the case that some first-time buyers actively select properties with faded decor or faulty kitchens, judging that the reduction they can secure on the asking price is greater than the cost of any required renovation work.''