Nicola Sturgeon Calls For More Ambition To Tap Into Economic Potential
31 August 2017, 07:07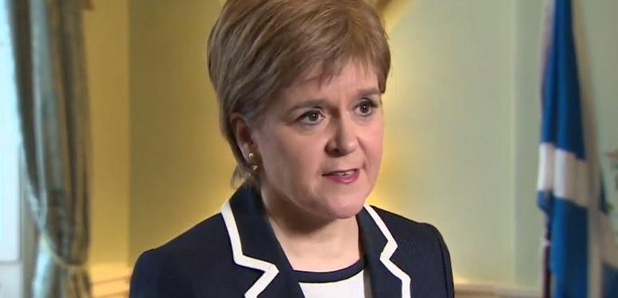 The Scottish Government and others "must be more ambitious" in a bid to help Scotland achieve its "immense economic potential", Nicola Sturgeon is expected to say.
The First Minister will use a visit to a hi-tech engineering firm in South Ayrshire to set out how the Scottish Government will encourage growth by supporting key sectors of the economy.

She will also call on businesses, academia, the public sector and others to work together and build on existing successes.

Ms Sturgeon is expected to say: "Scotland has immense economic potential but we must be more ambitious, with government, businesses and wider society working together to lead on the key technological and social changes of the future.

"We already invest more than £2 billion a year on skills and business support.

"For enterprise and economic development specifically, we spend £100 a head more than the UK as a whole.

"Yet we must move more quickly to secure our economic future - one that focuses on innovation and inclusion, and creates an economy that works for the benefit of all of Scotland's people."

Ahead of her visit to Spirit AeroSpace in Prestwick, Ms Sturgeon confirmed a leading businesswoman has been appointed to chair a new body which will co-ordinate public-sector efforts to grow the economy.

Nora Senior, chair of UK regions for global PR firm Weber Shandwick who has recently served as president of the British Chambers of Commerce, is to head up the new Strategic Board for Enterprise and Skills.

The First Minister said the new body would get up and running later this year, adding: "One reason for establishing that board is to ensure better co-ordination of our agencies, securing maximum impact from our spending.

"The quality of the leadership of that board will be crucial. That is why I am delighted to announce that Nora Senior as the board's first chair.

"Nora has had a hugely distinguished career in business and is the ideal person to lead the new strategic board as it works with business to achieve our shared ambitions for growth."