New Way Of Tackling Domestic Abuse
24 March 2017, 11:21 | Updated: 24 March 2017, 11:23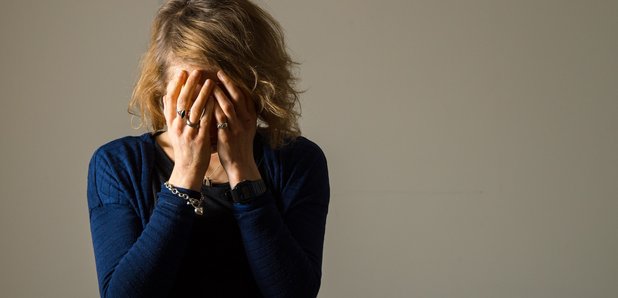 Police and prosecutors have committed to a new agreement on tackling domestic abuse with a focus on victims and children.
The revised joint protocol between Police Scotland and the Crown Office and Procurator Fiscal Service sets out a "consistent and robust'' approach to domestic abuse.
It will expand the definition of domestic abuse and ensure children are "more visible'' in the investigation and prosecution of offences.
The protocol gives extra guidance on the reporting of counter allegations "to reduce the fear by victims that they could be arrested'' and places a "strong emphasis'' on the need for sufficient evidence before prosecution.
It also offers more guidance on the circumstances under which an accused person may be released on an undertaking to appear at court.
The protocol was launched by Lord Advocate James Wolffe QC and Police Scotland Assistant Chief Constable Mark Williams.
Mr Wolffe said: "Domestic abuse can have serious and lasting impacts on the victim - and also on children and other members of the family. It should have no place in today's Scotland.
"The joint protocol reflects the continuing commitment of police and prosecutors to addressing domestic abuse effectively and rigorously.
"Domestic abuse can break a victim's spirit and restrict victims' freedom and ability to live their life as they choose.
"The updated protocol put in place by police and prosecutors will ensure that we continue to maintain a consistent investigative and enforcement approach to this particular form of criminality.''
Mr Williams said: "The latest protocol highlights the absolute commitment of Police Scotland and prosecutors to work together and to do everything possible to bring those responsible for domestic abuse to justice.
"It also recognises the complexity of abuse and how it manifests itself in many ways.
"I hope this latest protocol gives victims greater confidence to seek help knowing they will be listened to and treated sensitively.''
The move was welcomed by Mhairi McGowan, of domestic abuse support service ASSIST, who added: "We know from our contact with victims that as part of the abuse some perpetrators try to get their partners arrested and escape prosecution themselves, so the clarification that police officers responding to domestic abuse should identify the primary perpetrator is very welcome indeed.
"We also know that for some victims, their situation makes it harder to report abuse and I hope that this new protocol and the launch of the new domestic abuse bill earlier this week will provide some reassurance and that more victims will report what is happening to them.''