New Scheme To Guarantee Rental Income For Build-To-Rent Market
12 October 2017, 12:58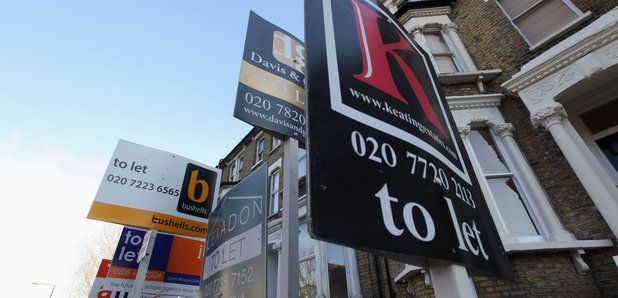 The Scottish Government has launched a scheme to guarantee rental income to boost the build-to-rent housing market.
The Rental Income Guarantee Scheme (Rigs) cuts risk for investors in these developments and could potentially support the creation of 2,500 private rented homes and attract £500 million in investment.

Rigs is the first project of its kind in the UK and involves the Scottish Government underwriting 50% of any gap between 75% and 95% of agreed rental income, within a defined band, to give investors and landlords greater certainty of rental income to investors.

Launching the initiative, Housing Minister Kevin Stewart said: "Rigs is a unique scheme, which will boost this emerging sector.

"As the first of its kind in the UK, the Scottish Government is clearly demonstrating our commitment to the private housing sector.

"This scheme will help deliver new, high quality private rented homes for tenants, which are modern, energy efficient and professionally managed.

"And it does so in a way that provides assurances for investors, while ensuring good commercial practice and the incentive for investors to let these homes.

"RIGS is just one part of our More Homes approach to increase housing across all tenures. It can deliver potential investment of £0.5 billion, building 2,500 new homes, along with wider economic benefits. And it clearly shows that Scotland is open for business."

Scottish Futures Trust will manage the scheme on behalf of the Scottish Government.

Nicola Barclay, chief executive of Homes for Scotland said the Rigs initiative would "provide investors with greater confidence during the early stages of development" and help boost "choice, flexibility and affordability for tenants".

Ben Wray head of policy at left-wing think tank Common Weal said the move is "a step in the wrong direction for housing".

He said: "Ratcheting up privatisation of the rental market - which has already tripled in size since the establishment of the Scottish Parliament while social housing has declined - will only lead to more alienation, insecurity and unaffordability for tenants, who have already seen costs rise well above incomes over the past 10 years since the financial crash."

He added: "The Scottish Government should be focusing all of its housing budget on new public rental housing, rather than more subsidies for private landlords who are already subsidised massively through the billions they receive in housing benefit payments."

Graeme Brown, director of Shelter Scotland, said: "There is huge unmet demand for housing in Scotland and with many people having little or no chance of being able to afford to buy a property, initiatives that result in more homes for rent should be welcomed.

"It is crucial that 'affordable housing contributions' - where developers are obliged to build a certain percentage of new homes for below mid-market rent - should be maintained under build-to-rent and not scrapped as has been suggested by some developers."

He urged the Scottish Government to ensure it takes action to meet its target of building 50,000 new affordable homes during the lifetime of this parliament, 35,000 for social rent.