Nearly 12 Child Sex Offences A Day Recorded By Police Scotland
23 March 2017, 06:33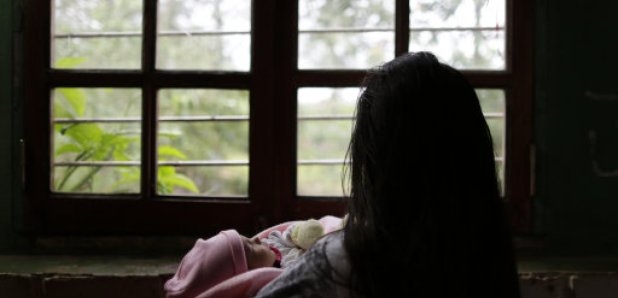 The number of child sex offences recorded by Scottish police rose to an all-time high last year to an average of nearly 12 a day, according to a charity.
Police Scotland logged 4,368 suspected sexual crimes against under-18s in 2015-16, figures obtained by NSPCC Scotland show.
The figure reflects an increase of 286 reported offences in the space of a year and it is up 43% since 2011-12, following the implementation of the Sexual Offences (Scotland) Act in 2010.
In the UK as a whole, an alleged child sex offence is recorded by police every 10 minutes, according to the statistics.
Forces around the UK logged a record 55,507 suspected crimes against youngsters last year, indicating that police are registering reported offences including rape, sexual assault and exploitation of children at an average rate of 152 a day, or six an hour.
The NSPCC said a number of reasons could explain the increase. They include improved methods of recording by police, people coming forward over non-recent incidents and survivors feeling more confident in disclosing abuse following various high-profile cases.
The data shows that sexual assaults of young girls, as well as the taking and distributing of indecent images of children, were among the most commonly recorded offences, the charity said. Instances of communicating indecently with a younger child also increased.
Matt Forde, national head for NSPCC Scotland, said: "These figures speak for themselves regarding the extent of this problem and the urgent need to protect children against these appalling crimes.
"Sexual abuse can shatter a child's life and leave them feeling ashamed, depressed, or even suicidal. Victims of abuse display great courage in coming forward and so we need to make sure they have access to timely and appropriate support to help them overcome their trauma.
"Child sexual abuse is preventable. It is a public health priority and so we urge the Scottish Government to develop a national, consistent and evidence-based approach to preventing child sexual abuse.''
Responding to the charity's report, Assistant Chief Constable John Hawkins said: "Through the creation of Police Scotland we have been able to bring consistency to our approach to tackling sexual offending against children and we will challenge ourselves to continue to improve our response.
"However, protecting children and reducing the threat of child sexual abuse in Scotland is everyone's responsibility. Collectively our objective must be to eliminate child sexual abuse in Scotland.
"As a result, within Police Scotland, we are committed to working with the public, with our partners and with support services to prevent children from being sexually abused.''
A Scottish Government spokesman said: "We are determined to support families to keep children safe from those who would seek to harm them.
"We have committed to the development of a National Child Protection Policy.
"The Cabinet Secretary for Justice has also requested a detailed review of sexual crime records for those offences that have driven much of the overall increase in reported sexual crime. This review will include many sexual crimes that are thought to be cyber-enabled.''