NSPCC Looks At Safety Advice On FGM
15 December 2015, 06:00 | Updated: 30 March 2016, 13:50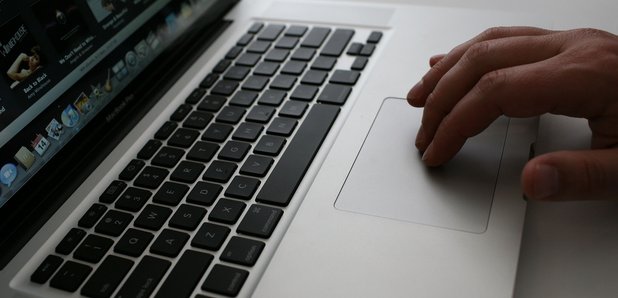 A leading children's charity is considering a review of its guidelines after Capital revealed the case of a 12 year old Scottish girl groomed online for female genital mutilation.
The NSPCC already give help and advice to victims of online grooming.
But after hearing the story from Capital, they've now said they will consider reviewing the guidelines on their website to better protect young internet users.
Yesterday, we spoke with the Dad of a 12-year-old girl, who discovered she was being groomed online to meet people who wanted to her to have FGM carried out.
The man - who didn't want to be named - only found out what was going on after uncovering graphic messages on her laptop.
"They were talking about body piercings and body adornments, and then a photo was sent through showing, in quite graphic detail, female genital mutilation saying 'what's your verdict on this? Is this not just another form of body modification? Do you have a problem with this? Do you not think it's in some girls best interests to have this done?'
"I don't know of any 12 year old, 13 year old child that has that level of knowledge or that level of detail.
"And the next part of it then was, they were asking 'wouldn't it be great if we could meet?"
Head of heplines for the NSPCC, John Cameron says they will bear this case in mind when tackling the issue.
"We need to think about how we can put a message on our online pages about the potential risks to children online, particularly around FGM.
"When we meet with other agencies, we certainly will be looking at potential online grooming of children with FGM.
"It's a new one on me...it's quite shocking.
"When we go to schools it will be helpful to consider this particular incident when talking to children about remaining safe online."
FGM is illegal in the UK and has been since the late 1980s.
Offenders can face up to 14 years in prison - but so far, there hasn't been a single prosecution.
There are no figures avaliable either on how common the procedure is in Scotland.
Elaine Galbraith from Police Scotland's Child Protection Unit explained why, "It's not something we are aware of in terms of statistically.
"It's difficult to measure in Scotland because a lot of people are quite rightly reluctant to come forward."
"The fact that children can be sitting in their own houses and someone can be contacting them to set up a procedure such as FGM is alarming.
"It's child abuse, and along with our partners, we would look to investigate, detect and bring those individuals to justice."
If you or someone you know has been affected by this story, contact the NSPCC or Police Scotland.