Murray Gives Backing To Glasgow
20 July 2015, 09:59 | Updated: 30 March 2016, 13:50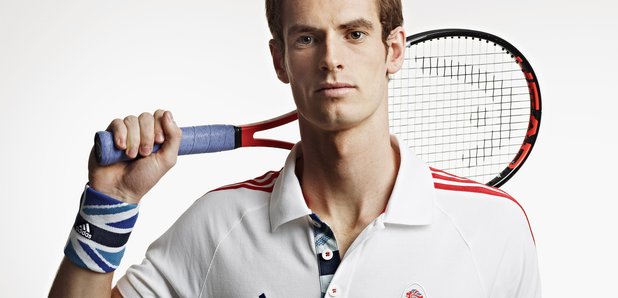 Andy Murray feels Glasgow may have earned the right to host Britain's Davis Cup semi-final against Australia after inspiring the team to victory over the United States earlier this year.
Murray booked Britain's place in the last four for the first time in 34 years after the Scot overcame mental and physical fatigue to beat France's Gilles Simon 4-6 7-6 (7/5) 6-3 6-0 at Queen's.
The British team, together with captain Leon Smith, must now decide what surface and venue will give them the best chance of winning in September, when they will be up against the likes of Lleyton Hewitt, Nick Kyrgios, Thanasi Kokkinakis and Sam Groth.
The hard courts at Glasgow's Emirates Arena are likely to rank high on the shortlist after a scintillating atmosphere inspired Britain to beat the USA there in March.
"I want to play at the best possible venue where we can get the most amount of people,'' Murray said.
"I would imagine at that time of year it would have to be indoors so you would expect a great atmosphere.
"It doesn't matter where the tie is played. It's just about getting the crowd and when we played in Glasgow earlier this year the atmosphere was incredible.
"You could say they deserve it because of how great a job they did there. I think they lifted everyone.
"Wardy (James Ward) played a great match there against John Isner, Dom (Dominic Inglot) and Jamie were fantastic in the doubles against the Bryans and the crowd got right into it as well.
"It was a good venue.''
Murray's gutsy win over Simon was his third in as many days at Queen's and marked a remarkable effort from the Briton, who was dumped out of the Wimbledon semi-finals by Roger Federer only nine days ago.
The 28-year-old celebrated his victory by leaping about the court with a Union Flag in hand and he then broke down in tears as he slumped into his chair.
"You can't control your emotions, when they come they come, it was good to let it out. It's been a tough 10 days or so,'' Murray said.
"I wasn't thinking loads, I was obviously really glad I managed to get through that match.
"I was very happy we had won the tie but I wasn't thinking loads. It was just a build-up of everything you feel over the last few days.
"Today as well was obviously an extremely difficult match so I would imagine it was something to do with that as well.''
The extra demands of the Davis Cup mean the world's top players are often selective in their involvement, with the likes of Novak Djokovic, Federer and Stan Wawrinka all sitting out matches this year.
France's Richard Gasquet, also a defeated semi-finalist at Wimbledon, played no part in the tie at Queen's but Murray remains a devoted participant, having now won 23 of his 25 singles matches in the competition.
"I think it's because I believe we can win and because I love the team,'' Murray said.
"I've always enjoyed playing Davis Cup but obviously right now we're in the world group playing against great players, top teams, in big matches in fantastic atmospheres.
"It's very hard not to get up for that.''