Murray Faces Kyrgios At Wimbledon
4 July 2016, 11:40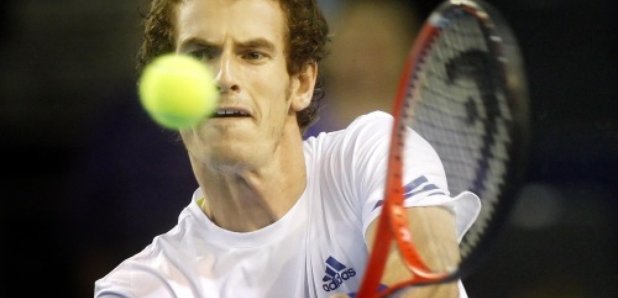 Andy Murray will face Australian firebrand Nick Kyrgios in the last 16 on Monday as part of a bumper day of action for fans.
The Scot will battle the youngster in the final match on Centre Court, after Roger Federer and Serena Williams both grace tennis's greatest stage.
Murray will have a fierce opponent in Kyrgios, a man who famously overcame Rafael Nadal at the same stage two years ago.
But while the action will doubtless be heated on the court, beyond the tramlines the pair enjoy a close relationship.
Speaking after his four-set victory over Feliciano Lopez on Sunday, Kyrgios said it was "love at first sight'' when he and Murray first met.
Kyrgios revealed the pair have locker-room "banter'', and that when they see each other in the changing rooms "we just give each other a look'', adding: "We can't stop looking at each other for a bit.''
He added: "We joke a lot. Obviously when he's in the locker room, it's just instant banter. We just have a lot of fun...
"When Andy walks in, we see each other, we just give each other a look.
"We can't stop looking at each other for a bit.
"When I see Roger (Federer), everyone sort of just looks at Roger.
"Roger has an aura about him.
"I think he's the greatest player of all time. I just watch him, I don't say anything. It's the same with Novak. But Andy, I don't know, it's different.''
The 21-year-old has played up to his bad-boy persona in the first week of Wimbledon, landing himself with two fines for unsportsmanlike conduct and swearing on court.
But Murray has defended the younger player, accusing the media of trying to "wind him up the whole time''.
Suggesting he gets a "rough ride'', Murray said: "It's not really fair on him, to be honest'', adding: "It happens a lot where it doesn't seem like he's really done much in comparison to what other players are doing, and he's the one that gets asked all the questions about it.''
Kyrgios seemed to appreciate the support, telling a reporter: "It's awesome. He backs me up a lot, which is good. It's just good to have one of the best players in the world, to have a good friend like that obviously.
"I see him at times more than I see my family, so it's good to have a friend like him.''
Asked about his chances against Murray, Kyrgios said he was "beatable''.
But he hinted their encounter would be a huge battle, saying: "He's a great athlete obviously. Moves extremely well, he knows the game so well.
"He's practically a brick wall from the back.''
With Djokovic out in a shock third-round defeat to American Sam Querrey, Murray is now favourite with the bookmakers to lift the gentlemen's singles trophy next Sunday.
Ladbrokes has him odds-on favourite at 10/11, with bookies facing a potential £10 million payout to patriotic fans should he go all the way.
Federer will face American Steve Johnson for a place in the quarter-finals, while Williams takes on Russian 13th seed Svetlana Kuznetsova.
Her sister Venus faces Spaniard Carla Suarez Navarro on Court 1, while Jo-Wilfried Tsonga - doubtless shattered from his epic 19-17 fifth set victory over John Isner - returns to action against fellow Frenchman Richard Gasquet.