Murray Could Miss Davis Cup
23 April 2016, 07:23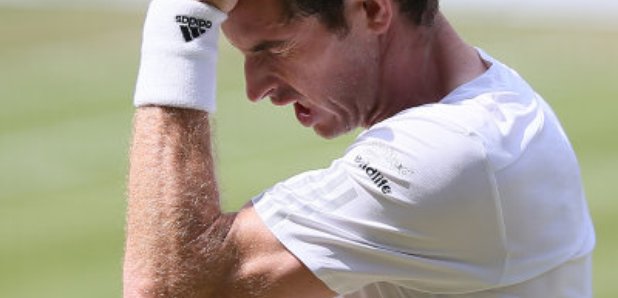 Andy Murray could miss July's Davis Cup quarter-final clash with Serbia after the decision to play the tie on clay.
Last year, the 28-year-old led Great Britain to their first Davis Cup success in 79 years with victory over Belgium but their hopes of retaining the title could now come under threat.
Murray suggested Serbia's Novak Djokovic may also step aside as their summer schedule looks packed with the French Open, Wimbledon and US Open joined on the calendar this year by the Olympic Games in Rio de Janeiro.
By the time of the tie, Murray will have already converted to the grass-court season with Queen's and Wimbledon high on his agenda. As the Olympics and US Open take place on hard courts, playing on clay could mean playing three consecutive competitions on three different surfaces.
Asked if the decision to play their Davis Cup tie on clay could potentially alter his commitment, Murray replied: "Potentially. I need to see how my body is first.
"I leave now to go away next week to Madrid. It's pretty much full on through until the Olympics for the next few months.
"(It is) a number of surface changes in a very short space of time, so you never know how the body is going to react or how it's going to pull up after those changes.
"I'll just have to see how my body is. Hopefully I'll be fine, but it's going to be a tough few months and I think all the players are aware of that right now. The more surface changes that are put in there makes it that bit more tricky.''
World number two Murray was speaking at the launch of his new charity event, 'Andy Murray Live', which will see him play at Glasgow's SSE Hydro to raise funds for the UNICEF charity and Young People's Futures.
The event will take place on September 21 and tickets will have a maximum price of £25.
Murray, who was also unveiled as a new ambassador for UNICEF on Friday morning, said he was surprised by the choice of a clay-court in Serbia but did not think it was a strategic move to unsettle the British team.
"It's tough. It just makes things more difficult at that period of the year,'' he said.
"I thought that maybe they would put it on a hard court potentially. Obviously clay for us would be our weakest surface. It's going to be tough. I would say I was slightly surprised by it.
"But every single away tie I have played over the last few years has been on clay. We went away to the States and played on clay, which is by far their worst surface. Italy, it's a bit more understandable. Belgium, I don't know if that is their best surface, also Serbia.
"It's completely understandable but it's tricky for Novak Djokovic changing surfaces at that time too.
"The reason for them picking clay is the surface is the worst for us, they've got a bunch of their guys who play well on clay. Novak is a great clay-court player.''