Murray Back With Ex-Coach Lendl
12 June 2016, 12:27 | Updated: 12 June 2016, 12:31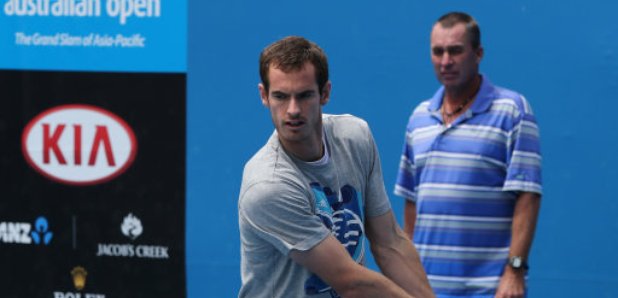 Andy Murray is reuniting with his former coach Ivan Lendl.
The world number two enjoyed the best moments of his career under the guidance of Lendl, winning Olympic gold and the US Open in 2012 and then Wimbledon the following year.
Lendl will be with Murray for the Aegon Championships at Queen's Club, which starts on Monday.
Murray said: "I had two very successful years working with Ivan, he's single-minded and knows what it takes to win the big events. I'm looking forward to Ivan joining the team again and helping me try and reach my goals."
Murray split from Lendl in March 2014 after the eight-time grand slam champion decided he no longer wanted to spend 20 plus weeks travelling.
It was a huge blow for Murray, especially given it came at an uncertain period when the Scot was still recovering from back surgery.
Murray replaced Lendl with Amelie Mauresmo in the summer of 2014 and climbed back to number two in the world.
But further grand slam titles have remained elusive and Murray's ground-breaking partnership with Mauresmo ended last month.
The 29-year-old appeared content to work with his assistant coach Jamie Delgado, under whom he reached the French Open final last weekend, losing to Novak Djokovic.
But he had raised the prospect prior to travelling to Paris of reuniting with Lendl and it has now become a reality.
Lendl said: "I enjoyed working with Andy in the past. Andy and I have always stayed in contact so it should be fun to be part of his team again."