Murder Accused 'Told Boy She'd Killed His Dad'
26 April 2016, 16:32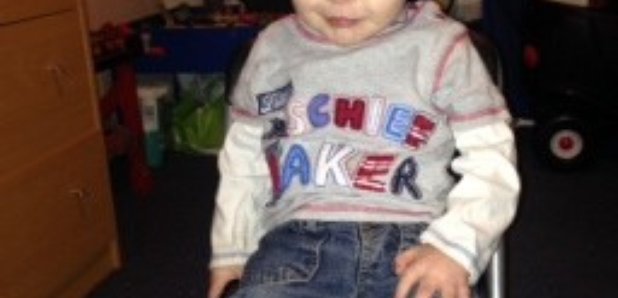 A young boy has told a murder trial that one of the accused told him she had "killed his dad'' with a type of drill.
The boy was giving evidence via a video interview at the trial of Rachel Trelfa, or Fee, 31, and her civil partner Nyomi Fee, 28, who are accused of murdering Trelfa's two-year-old son Liam Fee and falsely blaming his death on another boy.
In the interview footage shown to the jury on day 11 of the trial at the High Court in Livingston, the boy claimed he suffered a catalogue of abuse at the hands of the two accused.
He said Fee told him she had a type of drill which was used to castrate young boys, made him eat his own sick, and forced him to take cold showers if he wet the bed - after banning him from going to the toilet for long periods of time.
He said Fee told him she had killed his father with the drill-like machine, and he added: "I didn't like it. I was thinking I would be dead.''
The interviewers, a police officer and social worker, told him his father was still alive.
The boy said he was banned from going to the toilet in the night but given cold showers "for 15 or 20 minutes'' if he wet the bed and one day he spent the whole day in a cold shower, drip drying in between.
He said the showers made him shake and Fee told him to "stand still''.
He also said he was made to hit the boy the women are accused of falsely blaming for Liam's death 20 times with an action figure, and was told by Fee to "whack him really hard''.
In previous evidence, he said the other boy was responsible for Liam's death because Fee had told him so.
Liam was found dead at a house in Fife on March 22, 2014.
The jury has already been shown a video interview with that boy, who told police he had "strangled'' Liam but that the toddler had been sitting up and watching television afterwards
Trelfa and Fee also plead not guilty to a catalogue of allegations of wilfully ill-treating and neglecting two young boys, who cannot be named because of their age, over a period of more than two years.
One of these boys is the witness the jury heard from on Tuesday while the other is the child they are accused of falsely blaming for Liam's death.