Mum Angry After 3 Yr Old Falls On Bus
6 July 2015, 11:13 | Updated: 30 March 2016, 13:50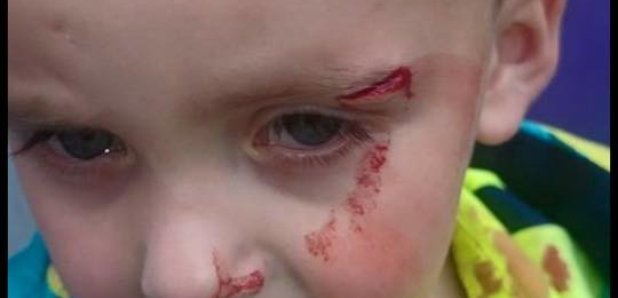 A mum is telling Capital she fears her son will be scarred for life after he fell on a bus.
3 year old Jayden McCallum hit his head as he went up the aisle on the McGill's vehicle in Paisley on Thursday.
His mum Lisa McKerrow says the driver pulled away abruptly, causing Jayden to hit his face.
He treated in hospital, when a cut near his eye was glued shut.
McGill's says it'll defend its driver 100% - the company declined to show us the camera footage.
The company released this statement: "The bus is only months old and is fitted with an eight camera state-of-the-art HD CCTV system.
"The infant was unsupervised and the bus was stationary at the time that the young child fell. Up to that point, the bus was driven impeccably as evidenced by our onboard footage and data logging equipment. We will be defending our driver 100%.
"This is a very unfortunate accident and illustrates why parents should be mindful of keeping hold of their children whilst on buses."