Mum Admits Killing Daughter
23 June 2015, 12:19 | Updated: 30 March 2016, 13:50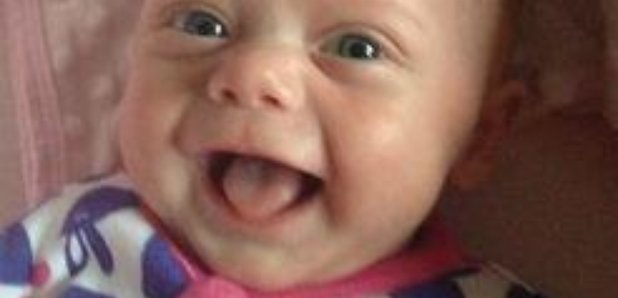 A mum who was suffering from post natal depression, has admitted killing her baby before phoning emergency services and telling them: "Chloe's not here anymore."
Erin Sutherland (36) smothered her nine-month-old daughter at the family home after a letter had arrived from the baby's father detailing his proposals for arranging access to the child.

A court heard that Sutherland had previously received hospital treatment in 2006 following the birth of an older daughter, when she was again diagnosed with post natal depression (PND). Her symptoms worsened when the child was eight months old and led to her becoming an in-patient.

But when her family doctor contacted a perinatal mental health team for her to see a community psychiatric nurse (CPN) following a consultation in December last year, support could not be offered.

Advocate depute Iain McSporran: "That team and the CPN were unable to offer support now that the baby was older than six months."

The prosecutor said that he understood after consulting with psychiatrist John Crichton that "generally speaking" six months is a point beyond which PND will no longer be considered a factor.

He said: "In this regard, he attaches importance to the fact that in her previous experience of PND the severe recurrence had been at the eight month stage."

Mr McSporran told the High Court in Edinburgh: "I do not think that I misrepresent Dr Crichton when I say that he believes that a different system, and I emphasise system rather than the actions of any individual, might well have seen a different outcome."

He said that Crown counsel intended to look at issues in more detail to see if matters should be aired at a fatal accident inquiry into the death of Chloe Sutherland.

Sutherland was originally arrested for the murder of her daughter, but today pleaded guilty to the lesser offence of culpable homicide.

She admitted assaulting Chloe, who was born April 8 last year, at their home in Parkhead View, Edinburgh, on February 3 this year and covering her mouth and nose with the baby sustaining injuries from which she died.

Sentence was deferred on Sutherland for reports and she will be held in hospital under a treatment order.