MSPs Vote To Increase Council Tax
3 November 2016, 17:55 | Updated: 3 November 2016, 18:07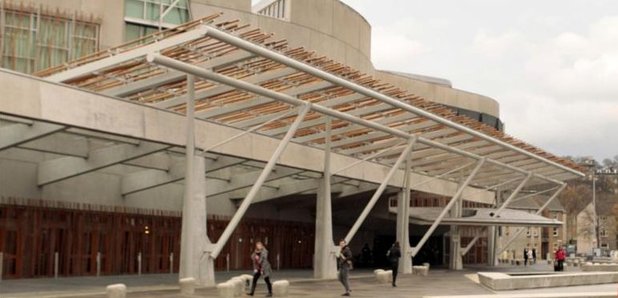 Opposition parties have struck the Scottish Government a blow as MSPs approved reform of the council tax system which will see those living in more expensive homes pay more.
The SNP proposals, which will see charges increase for properties in bands E to H, raising an extra #100 million a year, were voted through at Holyrood.
But the opposition parties combined to pass an amendment from the Scottish Greens which made clear the changes "undermine the principle of local accountability and autonomy''.
The motion, passed by 64 votes to 63, further claimed the Government had failed to address issues raised by the Commission on Local Tax Reform, which had recommended scrapping the council tax, and added that there ``should be further discussions by all parties to seek to establish an enduring system of local government finance''.
While the SNP had previously pledged to abolish council tax, Finance Secretary Derek Mackay insisted the changes would make the system "fairer and more proportionate''.
Mr Mackay said: "It will see council tax bills increase for those in properties in bands E to H, while protecting those on low incomes from any change, and protecting the 75% of taxpayers who live in bands A to D.''
He told MSPs: "The steps we are taking are simply the first in a journey of reform. These are the earliest changes we can make which ensure that additional resources are available to councils from April.''
But Green MSP Andy Wightman claimed the Scottish Government's reforms were a "tepid reheat of a discredited system''.
He said the current system is the "most regressive in the UK'', and added that the changes will only make it a ``little bit less regressive''.
Afterward the vote, Tory finance spokesman Murdo Fraser said: "With this vote, the SNP has condemned its own council tax plans.
"Not only does it hike tax for hard-working families, the policy completely undermines local accountability and autonomy too.''