MSPs: Tackle Pay And Workload Problems To Curb Teacher Shortage
1 September 2017, 07:15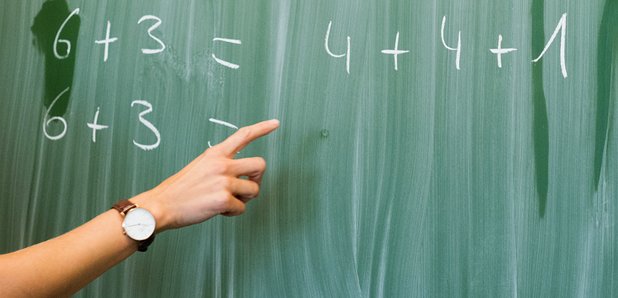 Tackling challenges such as pay rates and workload facing teachers is "fundamental" to combating shortages, a Holyrood committee has said.
The Scottish Parliament's Education and Skills Committee is making more than 30 recommendations to help deal with teacher shortfalls, in a report on workforce planning in schools.

These include calling on the Scottish Government to review its practice of raising trainee places to improve teacher recruitment levels as it fails to address issues which deter people from becoming teachers, such as pay.

The committee also recommends offering financial incentives for teachers from elsewhere in the UK to move to deal with areas of "acute shortages", reintroducing a programme such as the chartered teacher scheme to give a boost in pay and status to experienced classroom teachers, and increasing localisation of workforce planning.

After hearing from more than 650 teachers and trainees, the committee's report calls for Education Scotland and the Scottish Qualifications Authority to go "back to the classroom" and undergo short placements in schools shadowing teachers to gain experience in the reality of teaching in Scotland's schools.

Following concerns raised by trainees about the quality of literacy and numeracy training on some courses, the committee wants the government to investigate the extent of the issue and develop a baseline standard.

The committee also recommends the government ensure its planned education reforms, which give new powers to headteachers in a bid to close the attainment gap between the richest and poorest pupils, do not increase workload.

Committee convener James Dornan said: "When we asked teachers for their thoughts on the profession, what was clear from the start was the dedication and passion of those who had chosen teaching as a career.

"But what was also clear was for many hard working teachers there are concerns about the profession they love.

"Addressing the challenges facing existing teachers is fundamental to increasing the number of people who want to become a teacher.

"We are recommending reducing the 'box ticking' elements of their roles; providing financial reward and status for classroom teachers; providing more promotion opportunities; and setting manageable workloads for headteachers."

Scottish Liberal Democrat education spokesman Tavish Scott claimed Education Scotland should not be given more powers in the education reforms.

He said: "Teachers say Education Scotland do not recognise the workload challenges in the classroom that are putting able people off the profession.

"Therefore, it is extraordinary that the Scottish Government have rewarded this quango with more powers and influence over teachers in the governance review."

Scottish Labour education spokesman Iain Gray said: "This report is right to highlight the problems around teacher pay and workload. Previous Labour analysis revealed a teacher is £6,000 worse off thanks to the pay cap.

"Teachers are seeing their pay squeezed more and more as earnings rise slower than the cost of living, while workloads continue to increase.

"That's why Labour wants to see an independent review of teachers' pay, conditions and career structure to re-establish the profession as world leading, and attract new teachers into classrooms."