MSPs Return To Work At Holyrood
9 May 2016, 07:55 | Updated: 9 May 2016, 07:57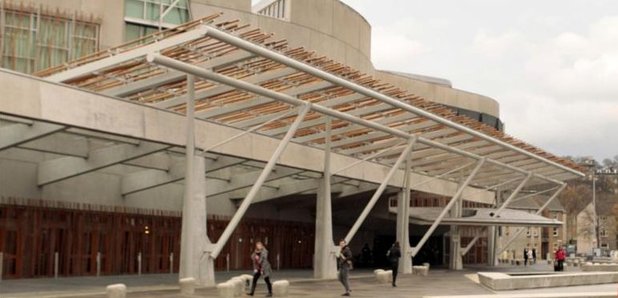 Scottish Labour will lead a "progressive opposition'' to a minority SNP government, leader Kezia Dugdale has said as MSPs begin work.
She saw her party pushed back into third place behind the Scottish Conservatives last week in a disastrous election in which 24 Labour MSPs returned to Holyrood.
Ms Dugdale - who became known throughout the election campaign for her optimism - hailed the start of the new Scottish Parliament as a "fresh start''.
Despite her attempts to bring "fresh talent'' into the parliamentary group, the majority are returning MSPs, or former MSPs or MPs.
Only four of the new group have never served in the Scottish or UK parliaments before.
Ms Dugdale said: "Today marks a fresh start for the Labour Party at Holyrood. Labour will lead progressive opposition to the SNP, and our new MSPs - who come with experience from outside politics - will be critical to that success.
"We need all their talents to rebuild for the long term. Over the next five years the Scottish Parliament will take responsibility for a whole host of new powers, including over tax and welfare.
"With a minority SNP government, we will put forward progressive proposals for how the new Parliament should use those powers in the best interests of the people of Scotland. If the SNP are looking for our support they will need to be bold and radical in how they use the new powers of the Parliament.''
Daniel Johnson, MSP for Edinburgh Southern, said: "We won in Edinburgh Southern by listening and responding to the concerns of the people who live and work here. That is where the seeds of Labour's renewal across Scotland can be found.''
Monica Lennon, who was elected on the Central Scotland list, said: "Scottish Labour fought this election on a pledge to stop the cuts that would hurt public services, like our schools and hospitals, and that is an argument we will continue. Scotland can't afford a right-wing Tory opposition dragging the SNP into a position of cutting more and doing less.''
Richard Leonard, also elected on the Central Scotland list, added: "With the revival of nationalism and conservatism in the Parliament we will unite people when others seek to divide them.
"We need to stop dividing people on the basis of nationality and start uniting them on the basis of class.''
Colin Smyth, who was elected as an MSP for South Scotland, and is a former general secretary of the party, said Labour would also make the case for power to be decentralised from Edinburgh to local communities.